FUDGE FLAVORS
OUR FUDGE FLAVORS
We handcraft over 25 flavors of all-natural and gluten-free Mackinac Island fudge.
Flavor availability varies by season.

Butter Pecan — Rich 'N' Nutty
With the same type of texture and creaminess that you'd find in a good cheesecake, our Butter Pecan gets the faintest amount of crunch from a healthy dose of pecans. Notes of brown butter and vanilla round out the bite.

Cherry — It's The Cherries
Light pink with dark chunks of locally harvested cherries, our Cherry is handcrafted with one of our favorite local products. The cherry bits add a subtle layer of texture and chew, as well as a zip of bright tartness against that natural Michigan sugar base.
Chocolate — The Purist's Fudge
Few things can satisfy a sweet tooth like pure chocolate — and that's what our traditional, plain Chocolate fudge delivers. With each bite you get an addictively dense hit of straight milk chocolate flavor that, like any good chocolate, coats the tongue with cream and lingers for a long, sweet finish.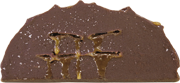 Chocolate Caramel Sea Salt — Sweet & Savory
One of the most decadent combinations, our Chocolate Caramel Sea Salt marries the nuances of dark chocolate with an addictive kick of sea salt. This one is for the serious chocolate lovers since it features the roasty notes of chocolate. Meanwhile, a creamy layer of caramel runs through the center offering a subtle thread of amped-up sweetness.
Chocolate Cherry — Handpicked Heaven
A deep and sultry tart taste, Michigan cherries are the very first thing you notice when you bite into this succulent combination of our Chocolate Cherry flavors. The chocolate plays a supporting role by offering up just a hint of sweetness underneath the high notes of this seasonal stone fruit.

Chocolate Mint — Who Needs After-Dinner Mints?
Bright and herbal, our Chocolate Mint has notes of citrus right up front. The refreshment of the mint sends a chill straight down to your taste buds while an underlying hint of rich, dark chocolate creates balance in every bite.
Chocolate Peanut Butter — The Perfect Pairing
There are two well-defined textures in our classic Chocolate Peanut Butter combination: the soft, nutty peanut butter layering against the firmer chew of chocolate. The two mingle together perfectly — not too sweet with just a hint of salt.

Chocolate Pecan — The Tradition Continues
Not even a pecan-laced brownie can match our Chocolate Pecan in flavor and richness. A bite starts with the very gentle give of the exterior followed by the smooth interior laced with chopped pecans. The nuts also add a hint of earthiness that balances out the chocolate.
Chocolate Walnut — Love A Nut Today
Distinctly nutty and earthy, our Chocolate Walnut delectable bite is packed with chunks of walnut, which offer a nice foil to the dark, bitter sweetness of the chocolate base.
Double Chocolate Dark — The Purist's Fudge x2
Like a freshly made chocolate soufflé, our bold and Double Chocolate Dark dose satiates every type of chocolate craving. There are deep, unending layers of cocoa plus a lingering slick of fresh cream.

German Chocolate — Better Than The Cake
Coated with a thin layer of caramel, our German Chocolate combines the zippy lightness of a coconut-tinged chocolate with a mix of pecans — the result is like enjoying a slice of the classic style of layer cake.

Holiday Cranberry — A Traditional Trimming
It starts with the festive coloring on this seasonal specialty: the light pink fudge is dotted with chunks of deep, red cranberry, which not only add color but also a tart and satisfying bite to our fun Holiday Cranberry edition. Seasonal only.
Maple Bourbon Pecan — I'll Take a Double
We are pouring a double from our copper kettles, making our Michigan Maple flavor with Iron Fish Distillery's Maple Syrup and Bourbon Whiskey — which is finished in maple syrup barrels. The maple syrup and warm bourbon notes pair perfectly with the natural sweetness of pecans giving a rich, candied-nut character. Cheers!

Michigan Maple Walnut — Tree-Tapped From The U.P.
Another one of our local specialties, our Michigan Maple Walnut is made using Northern Michigan's natural sugar. That local flavor coats the tongue with a bright, earthy sweetness. Walnuts scattered into the fudge balance things out by adding an almost crystalline crunch.
Peanut Butter — Simply Perfect
Like a bite of peanut butter straight off the spoon, our Peanut Butter fudge hits you right in the comfort zone. Glossy and smooth, a piece of this fudge offers a subtle touch of that nutty, familiar flavor.

Peanut Butter Chocolate Chip — One + One = Yum
Like the unmistakable appeal of raw cookie dough batter, our Peanut Butter Chocolate Chip fudge has an unendingly chewable appeal. The chocolate chips are spread evenly throughout adding just a hint of crunch to this otherwise tangy combination.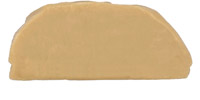 Penuche — Perfectly Pure
Using only four simple, all-natural ingredients, this might be the purest fudge we make. Most fudge is made with white sugar, but the caramelized brown sugar, vanilla and dairy in Penuche (from the Mexican Spanish word, panocha, which means raw sugar) lend rich nutty tones reminiscent of butterscotch and maple. Penuche hugs your senses with every bite you take.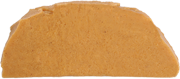 Pumpkin Spice — Fall For It
Like the first day of fall, our Pumpkin Spice fudge offers the hint of cool sweetness with an aromatic dose of everyone's favorite fall spices. Vanilla, nutmeg, and the earthiness of pumpkin create a bite that's both sweet and savory. Seasonal only.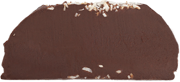 Salted Toasted Coconut Double Chocolate — Go Coco-Nutty
Bits of toasted and shaved coconut add a nutty, tropical element to the otherwise deeply dark chocolate base in our Salted Toasted Coconut Double Chocolate fudge. After a wave of coconut flavor, a lick of sea salt grabs you, along with the texture of shaved coconut buried within.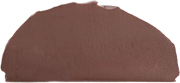 Triple Chocolate Espresso — Coffee & Dessert
By combining the bold flavors of dark chocolate and espresso, we've crafted a decadent Triple Chocolate Expresso treat. The cocoa sweetness hits the palate first, followed by the roasted, nutty notes of espresso, which remain for a lingering finish.
Turtle — Slooow Good
The caramel in our Turtle fudge lends a sticky-sweet and totally addictive undertone to this popular treat. Roughly chopped pecans almost melt on impact, lending the smallest amount of chew to the enjoyment. A milky chocolate base ties it all together.

Vanilla — It Starts With The Vanilla Bean
We find so much beauty in this pure and simple bite of our Plain Vanilla fudge. Like a snow-white frosting, this bite offers up a rich, almost tangy sweetness that's reminiscent of farm-fresh cream combined with the exotic aroma of vanilla bean.

Vanilla Chocolate Chip — Polka Dot Delight
The chocolate chips in our Vanilla Chocolate Chip are scattered judiciously throughout each block of cream-enhanced vanilla, meaning every bite will offer just the right amount of that classic pairing of chocolate and vanilla.
Vanilla Sprinkle – Joy with Every Bite
We celebrate the spring season with our ever popular plain vanilla fudge by folding in rainbow sprinkles. The pure vanilla flavor mixed with sweet sprinkles offers joy with every bite. Sprinkles make any occasion taste better!


White Chocolate Candy Cane — Do the Peppermint Twist
A merry mouthful and a jingle-and-a-mingle! This seasonal sensation presents a flurry of festive flavors that dance within your mouth upon first bite. You'll note a cool, wintry/minty mix that lingers nicely with warm, white-chocolate notes.