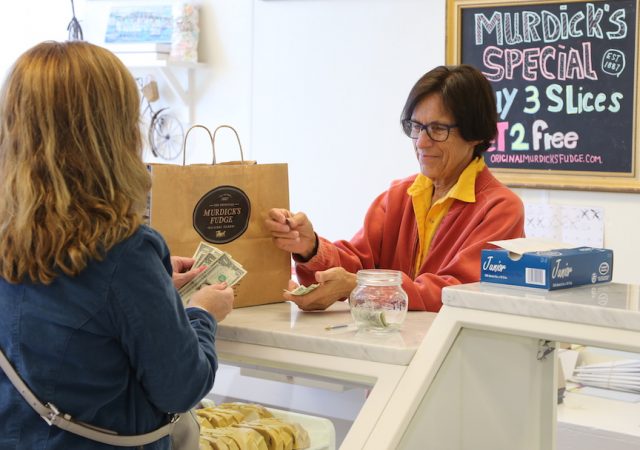 Visit Original Murdick's Fudge Location In Michigan's Awesome Upper Peninsula!
Our St. Ignace fudge shop manager, Kathy Arnold, has developed personal relationships with lots of our customers during her 31 years with Original Murdick's Fudge.
"Regulars come in all the time and say we thought you were retiring years ago," our long-time fudge expert says with a laugh.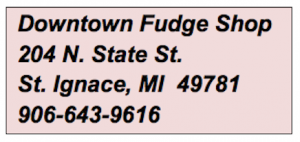 "Others say 'we're so glad you are still here.' Some even remember me when they visited the store as kids and now are visiting with their families."
The shop originally was a hardware store where her father-in-law once worked. It became our Original Murdick's Fudge downtown St. Ignace location in the early 1970s.
"My favorite thing is seeing regular and repeat customers several times a season," says the longtime St. Ignace resident.
"They come in for the annual Labor Day Mackinac Bridge Walk, for example, and look for me. I'd say about 30 percent of my business comes from these favorite repeat customers of mine. It's the fun stuff like this that makes my job so great."
Another fun thing is working with her granddaughter, Hayley York, who's been with Original Murdick's Fudge in St. Ignace for about five years.
"My favorite fudge flavor was Chocolate Walnut when I first started here. But then we introduced Double Chocolate Caramel Sea Salt and boy that's my new favorite," Kathy says. "It's also our customer favorite. It used to be Turtle until we started selling that delicious sea salt flavor. It's a winner. Everyone likes it."
Our St. Ignace store, according to Kathy, "is located in the perfect spot right in the middle of everything downtown and next to the other stores that stay open until 10 p.m. as well. We're right across the street from the Arnold ferry parking lot. But we don't get all our business from the boats. We get lots of city visitor traffic and people just passing through town."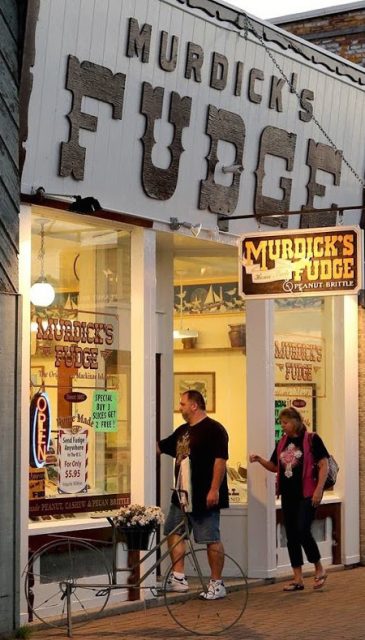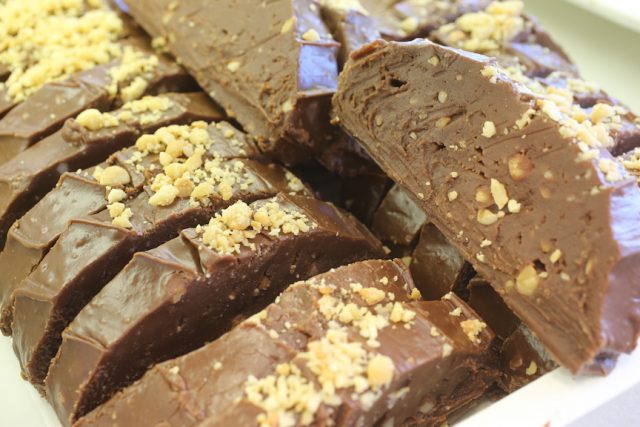 St. Ignace Visitors Information
• St. Ignace Visitors Bureau
800-338-6660
• St. Ignace Chamber of Commerce
800-338-6660