Fudge For All
From: $9.95
The Original Murdick's Fudge single slice box makes a great gift for a favorite teacher, colleague or employees. It includes your choice of our Pure Michigan fudge in our classic box. Our original recipe still features only all natural ingredients.
Tucked inside every Original Murdick's Fudge box you'll find our classic wooden knife. Each slice of fudge is carefully wrapped in air-tight packaging so you can enjoy it when it arrives on your doorstop, or it will last up to six months in the freezer.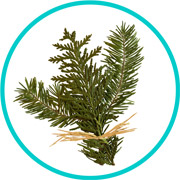 A fresh pine sprig from Northern Michigan included inside each gift box.