OUR ONLINE STORE IS NOW OPEN FOR ORDERS YEAR-ROUND. SURPRISE FRIENDS AND FAMILY
— SEND THEM SWEETS TODAY!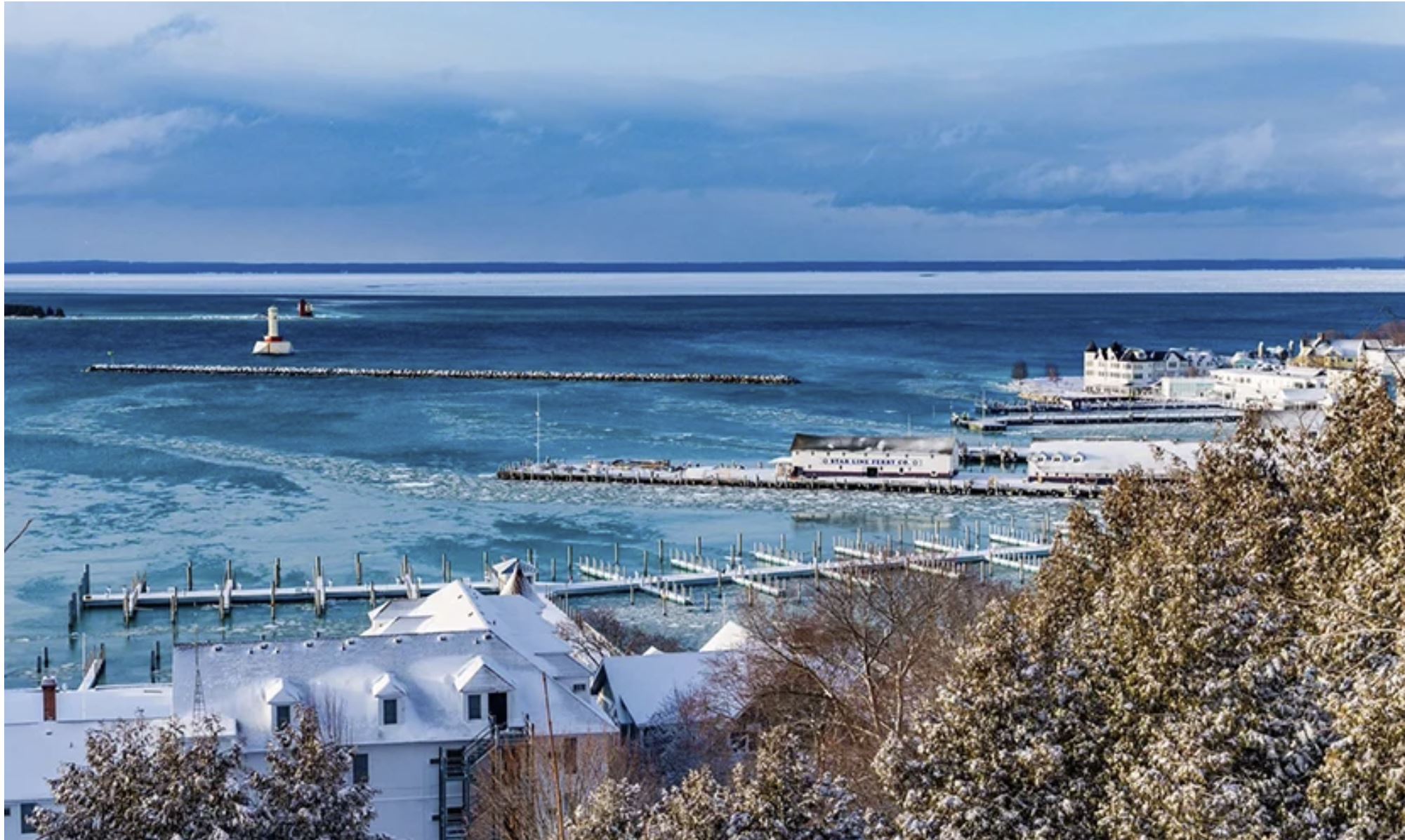 What a fantastic view! The Straits of Mackinac are a stunning sight even in the wintertime. Mackinac island might be covered with a blanket of snow, but Original Murdick's Fudge is busy — now making fudge year-round! The popular Northern Michigan summer vacation destination becomes quiet — but no less beautiful — in the winter months. It looks surreal and undisturbed on some parts of the island but it has big potential for wintertime activities.
The ice bridge has not yet formed in 2021 and the ferries are still running. The main mode of transportation on the island has changed from horse-drawn carriages and bikes to snowmobiles. The Island Ski Club ensures the trails are groomed for cross country skiing and snowshoeing. Over in St. Ignace, we are still making fudge fresh everyday and we'd like to share it with you!