Murdick's Fudge Holiday Ornament Dazzles With Mackinac Island Christmas Tree And Snow Scene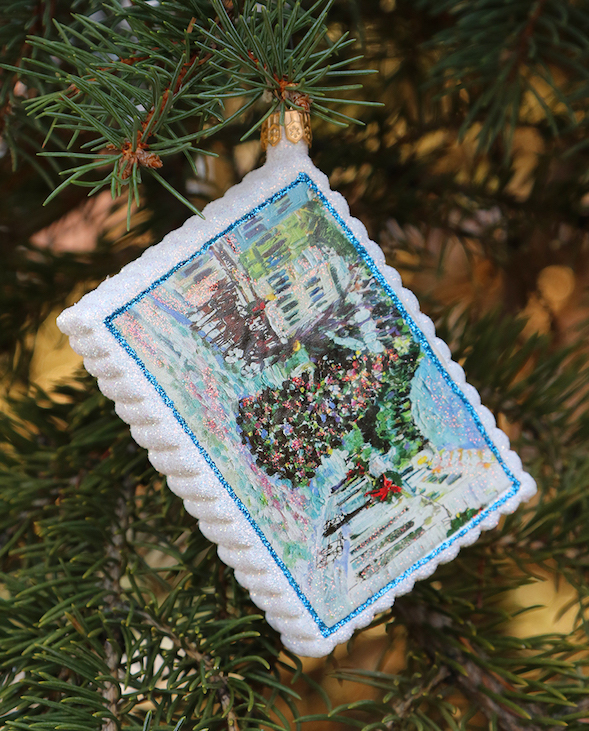 Oh, Christmas tree … Oh, Christmas tree!
That said, we commissioned a Michigan company this season to design a limited-edition holiday ornament that showcases the island's colorful tree and snow-covered Main Street (and yes, our white clapboard Main Street shop is tucked amid the quaint scenario!). A picture of a painting by island artist Noel Skiba of that wintry scene also appears on our new holiday fudge box.
Each year, the island's towering tannenbaum lights up our downtown as sure as the nearby Round Island Lighthouse casts its two white flashes every ten seconds over the surrounding Straits of Mackinac.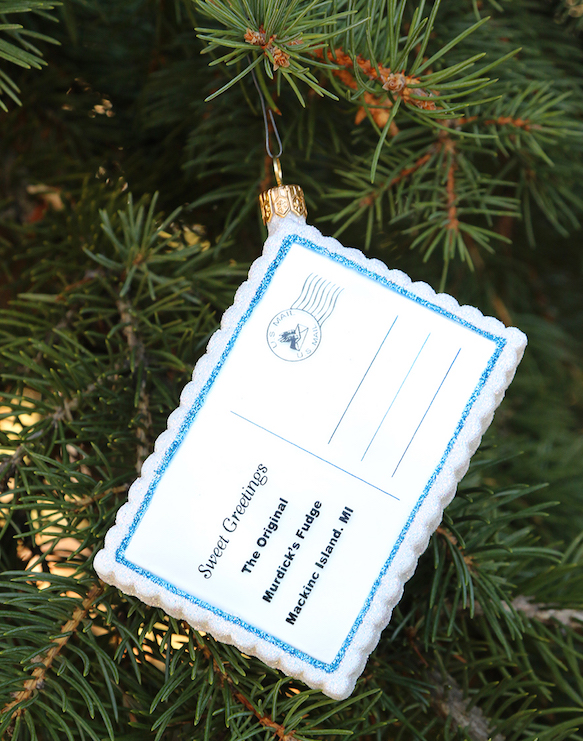 So our special "postcard-style" ornament (Murdick's Collector Ornament — Mackinac Holiday Main Street) is a true keepsake that is reminiscent of our December tradition, when folks gather around the island tree to sing carols, while a child throws the switch, turning on its lights and illuminating the charming street.
Hanging on your Christmas tree at home, the ornament is sure to stir up memories of one of your last fudge-shop visits or inspire northern Michigan Mackinac Island getaways yet to come! Created in old European-style fashion, it's a true keepsake.