SHOP GIFTS
Loot
We're featuring Sweet Fudge
gifts for your Dear Ol' Dad!
Order a Father's Day
Fudge Lovers box now.
Our gifts order deadline
is MIDNIGHT, June 16.
(June 14 for deliveries outside the state of Michigan)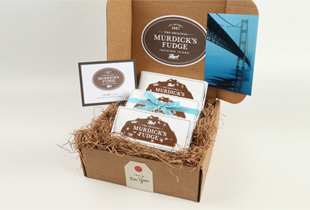 Father's Day Order
Want to give something different?
Customize your Original Murdick's Fudge gift package to include exactly what Dad wants – fudge, brittle or toffee – to satisfy the sweet tooth!
Email us for details on custom and corporate gift orders.