SHOP GIFTS
Thanksgiving
Our Thanksgiving shopping cart
(only available Nov. 1-18) features five fudge
flavors and Pumpkin Seed Brittle. Sweet!
Our Sweet Thanksgiving shopping
cart is now closed. Please order
gifts from our Sweet Summer store.
Click on our Gifts tab and select Holiday Gifts or click on the Sweet Holidays Order Now button.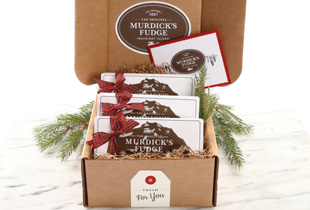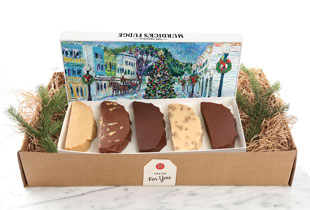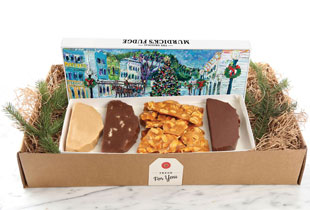 Thanksgiving Order
Want to give something different?
Looking for corporate gift options?
Customize your Original Murdick's Fudge package to include exactly what you need to satisfy the sweet tooth in all.
Call 248-417-1435 or email us for details on custom and corporate gift orders.