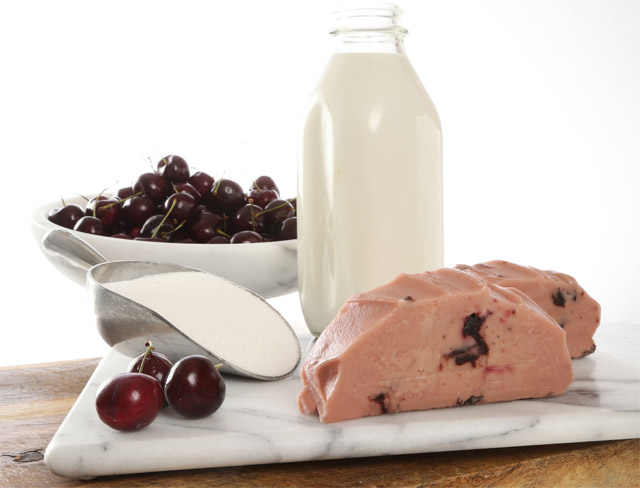 Purchase our beautiful watercolor artisan five slice box, and we will include a Free slice of Traverse City Cherry Fudge. This year for National Fudge Day, we are celebrating Traverse City Cherry which is created with dried cherries directly from our northern Michigan neighboring region, Leelanau County, the Cherry Capital of the World. Our fudge is fashioned with the best Michigan ingredients including Michigan Sugar, Michigan Brown Sugar, Michigan Cream, and Michigan Butter. 93% of the ingredients come from pure Michigan.
Even if you are unable to visit our historic white clapboard building that houses the very first fudge shop on Mackinac Island opened in 1887, you can still discover the authentic taste of our timeless recipe. All of our fudge orders are handcrafted, packed and shipped fresh to satisfy your sweet tooth.
Use promo code FUDGEDAY from June 16th thru June 23rd, 2019 at checkout to receive a FREE slice of Traverse City Cherry Fudge with each five slice box online order.