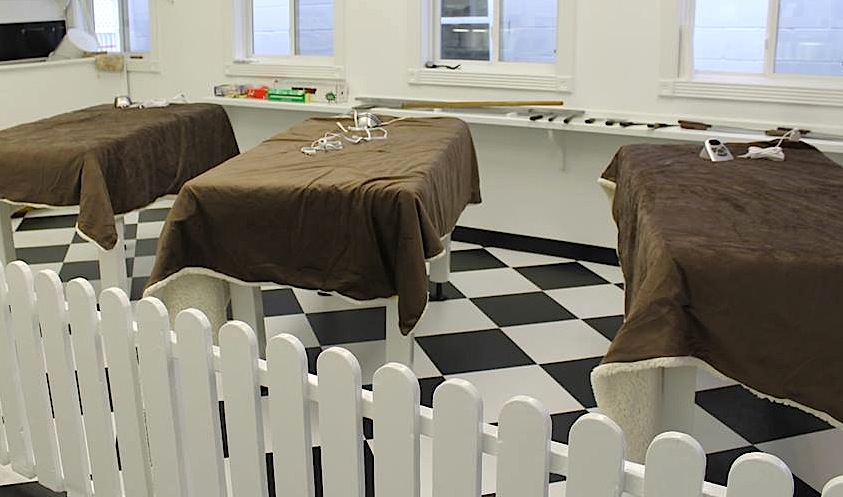 Say good night to our awesome marble fudge-making tables!
Before shutting off the lights at our Mackinac Island, Mackinaw City and St. Ignace fudge shops every night, we cover these precious tables with heating blankets to ensure that our first batch of fudge each morning is poured onto marble that is just the right temperature.
As for our old-fashioned, 1887 recipe that Sara Murdick perfected over the decades, a lot of its success comes from not only the Pure Michigan ingredients (and no preservatives!), but also the location of Mackinac Island and the magical technique required to turn out perfection.
According to weather experts, Michigan has a "humid continental climate," with warm summers and no dry season. The area within 25 miles of here is covered by water, forests and cropland —  all contributors to the freshness and deliciousness of our products. And although we can't give away our secrets, we can say that our Island locale contributes considerably to our success.
Our all-natural and gluten-free technique involves an exact fudge mixture that's heated to a certain temperature, poured out onto these traditional white-marble tables and then slowly hand-paddled into shape.
Each of those steps has several steps within! And that's what makes Original Murdick's Fudge so uniquely textured.
Yum!
Posted July 18, 2014