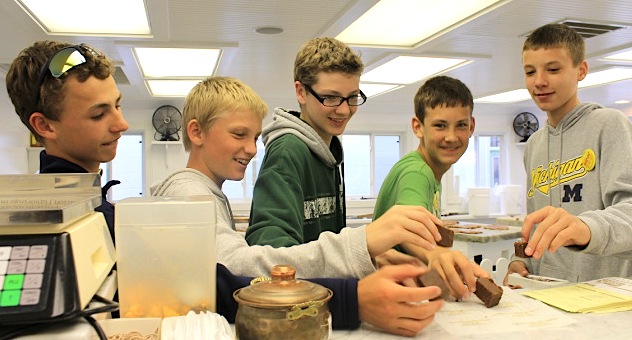 Guest blog post by Brenda Horton, June 5, 2014
When the Benser family (owners of Original Murdick's Fudge) invited me to create some posts for their blog, I was flattered, excited and onboard immediately.
If it means going to Mackinac Island, my bags are packed immediately. I jumped at the chance to come north for nine days before our planned visit in August. We arrived Sunday on the island to the always exciting bluster of activity on Mackinac's Main Street.
During our ride from Florida, I had a lot of time to think about what writing for a fudge company could mean. My husband, Ted, and I know the Benser family personally. They also own several other businesses on the island and our connection with them originally was through their Chippewa Hotel, where we stayed for several summers before we purchased our condo on the island.
Through the years, my admiration of this family has grown exponentially. They have those rare qualities of business acumen, attention to detail, and professionalism that any successful business must possess.
But they carry it one step further and combine successful business strategies with the human elements of a caring spirit, a love of the Mackinac experience and tradition, and a network of "family members" who have been with Original Murdick's Fudge since the Bensers purchased it in 1969.
You can read the "back story" about that ownership transition here.
I'll be posting photographs and fudge stories during our island stay. I hope you'll join me for these fudge adventures and if what you read or see here makes you think you just can't stand it for one more minute … and you have to have some fudge right now … you can always order the original Murdick's fudge online here.
Gee, I wish there was a scratch-and-sniff option on this blog post. Wouldn't it be awesome to just lean into your computer or hold your smartphone up to your nose and breathe in the aroma of Original Murdick's Fudge?
Let's go to Mackinac!
Brenda Horton writes Bree's Mackinac Blog. She and her husband, Ted, own a summer getaway on Mackinac Island.