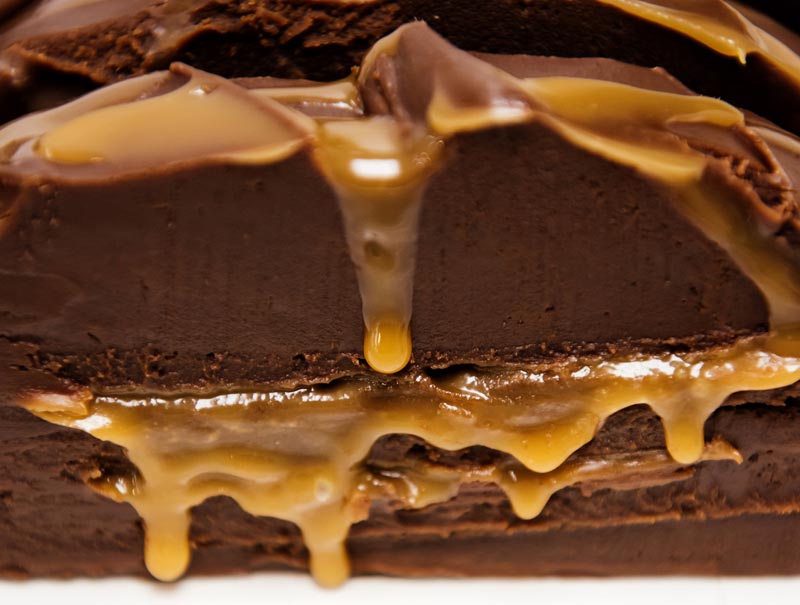 Here it is, just a few weeks before Thanksgiving and into the holidays we go, extra merrily and WIDE AWAKE this year because of our new fudge flavor — Chocolate Coffee Caramel.
We'll get to that fudge flavor momentarily. But first … BIG NEWS!
To sweeten the holidays even more this year, we are now offering free shipping on any giftbox that's more than $45. Click here to see which giftboxes apply. And remember, you can fill those boxes up with any combination of fudges and brittle that we are offering during the fall and winter holidays.
Order early for Thanksgiving or Christmas giftbox delivery while free shipping lasts! You can order Thanksgiving treats starting now and those items will be shipped between Nov. 13-19.
Plus, we're offering three holiday shipping timeframe options this year in December. Those shipping options include having your sweets arrive between Dec. 4-9, 10-15 or 16-19, 2017. You get to pick when you go online to order.
And now about that new fudge, Chocolate Coffee Caramel, our Original Murdick's Fudge elves will be creating through a good part of December this exquisite java-flavored fudge that's as welcoming and delightful as that first cup of coffee in the morning.
The coffee flavors mingle with our already super-popular chocolate fudge and swirly twists of creamy caramel — you get the idea, it's Pure Holiday Heaven!
 Because our famous Triple Chocolate Espresso, which we make during the summer season, disappears faster than ice cream on an August afternoon, we thought it high time to create yet another coffee-flavored fudge.
"Our fantastic Triple Chocolate Espresso combines the bold flavor of our dark chocolate and a kick of espresso. We have a lot of fans who love that perfect pairing. Now we're adding caramel to a coffee-chocolate combination that is getting rave reviews in the test kitchen," says Original Murdick's Fudge owner Bobby Benser, Jr.
"For our new Chocolate Coffee Caramel variety, we imagined a holiday dinner dessert fudge where, truly, you don't even need the requisite cup of coffee to cap the meal — it's all in the dessert!" Bobby explains.
Of course, coffee lovers will want to enjoy their Chocolate Coffee Caramel fudge right along a good cup of coffee, because as coffee lovers know, you can never have too much of that roasty-toasty goodness, especially come fall and winter.
Oh, and about that caramel? We'll just say that our "true caramel" is made of only three main ingredients — Pure Michigan sugar and cream, and water. Of course, we'll not share our secret ratio of the three and what makes our caramel so highly compatible with chocolate and coffee, but do know that it took dozens of hours perfecting it. Thank goodness there was plenty of coffee on-hand!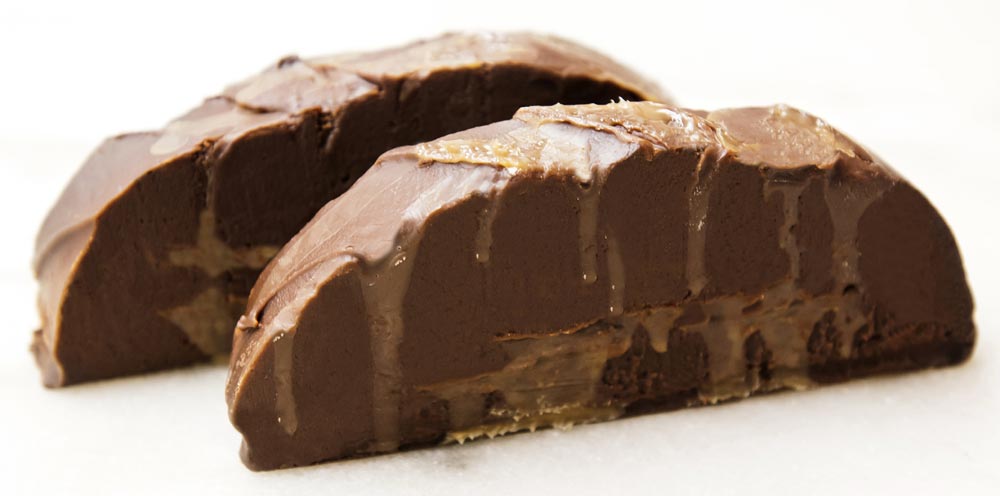 This holiday season, our new Chocolate Coffee Caramel joins time-honored brittles (peanut and cashew) and our wildly popular, special holiday Mackinac Island fudge flavors including White Chocolate Candy Cane, Holiday Cranberry, Pumpkin Spice, Butter Pecan, Chocolate, Chocolate Peanut Butter, Chocolate Walnut, Double Dark Chocolate, Turtle, Double Chocolate Caramel Sea Salt, Peanut Butter, Michigan Maple Walnut and Vanilla Chocolate Chip.
"This is the second time that we'll be open in November," Bobby says. "And we're super excited about our Thanksgiving offerings."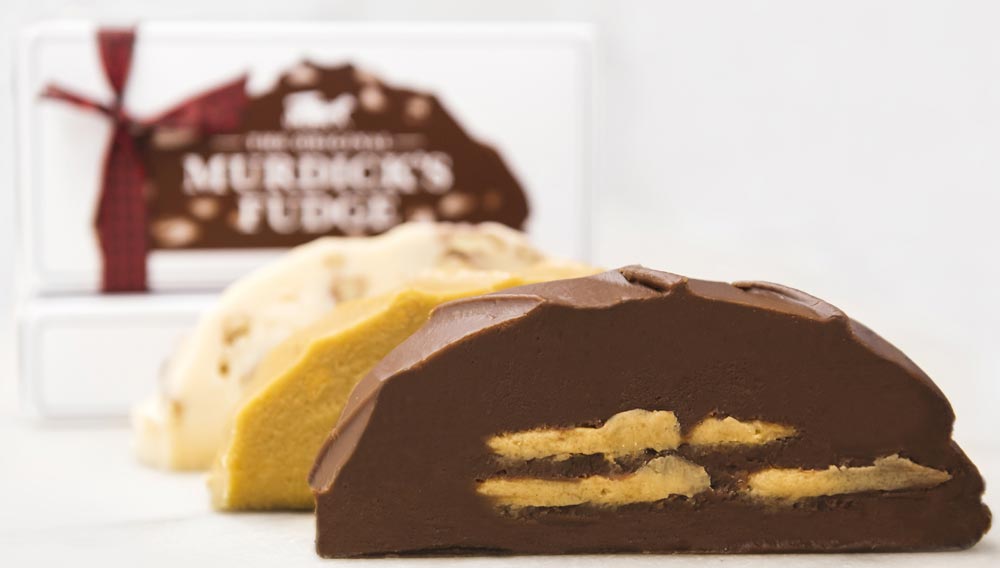 Several different package offerings allow you to pick and choose which combinations will be best for you and your holiday crew (or friends and family to whom you'd like to send a little treat!). Variety really is the spice of life, especially come holiday season!