It was just a few minutes before the bicentennial Reenactment of the Battle of 1814 on Mackinac Island, MI, was to take place and we ran into our own Bobby Benser at the heavily attended event.
Bobby, who runs our Original Murdick's Fudge on the island (and in other locations), is a huge history buff and enjoyed a very brief chat with reenactment participant Evan Chalmers (in full regalia, of course) of Holland, MI. Evan was called to the battleground just as we began speaking with him. Duty calls!
Bobby then shared insights about that day (Aug. 4) exactly 200 years ago when a fierce American force battled the British in a vain attempt to recapture beautiful Mackinac Island.
The British had seized the island at the outbreak of the War of 1812. Two years later, coming ashore at what is known as British Landing, the Americans, under Col. George Croghan, ran into strong resistance as they advanced inland from the north side of the island.
An attempt to outflank the British line was repulsed by Indians hidden in thick woods and resulted in the death of Maj. Andres Holmes. Croghan withdrew when he realized that he could not defeat the British.
Evan, a summertime historic interpreter at Fort Mackinac on Mackinac Island (he attends Hope College in Holland, MI and studies history, when not on the island) was excited to join up with the troops after his chat with Bobby.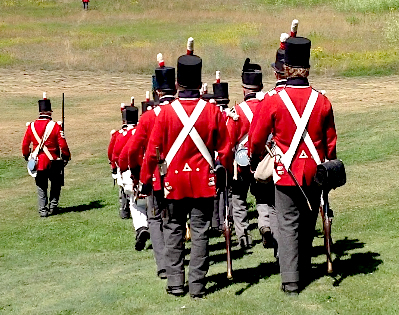 The Mackinac Historic State Parks presented the reenactment on Monday, Aug. 4 at 3:15 p.m., the exact time the original battle took place.
Said Bobby: "The island is a special place, full of history. We're rewinding a couple hundred years today!"
Not only is the Benser family proud to run a business on an island that preserves its fascinating history with special events and Mackinac Island things to do, such as the reenactment at beautiful Wawashkamo Golf Course (where the actual battle took place), but also amid the company's own fascinating history, which began some 75 years after this historic battle.
We can only wonder how the American fighters would have fared had they been fueled up with some good old-fashioned Mackinac Island fudge!
Watch two short YouTube
videos of the reenactors:
• To view the British soldiers march (above) into position for the Aug. 4 reenactment, click here.
•To view the Indian reenactors (left) prepare for their role in the 60-minute reenactment, click here.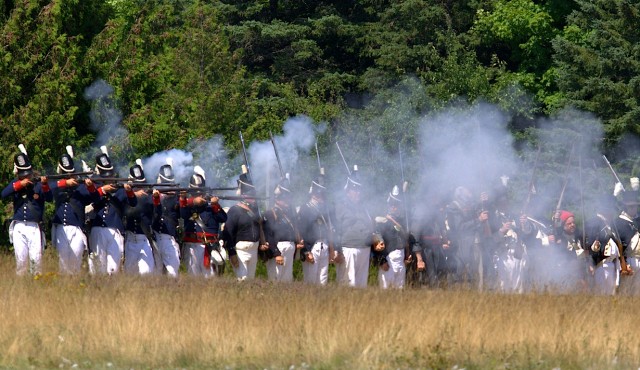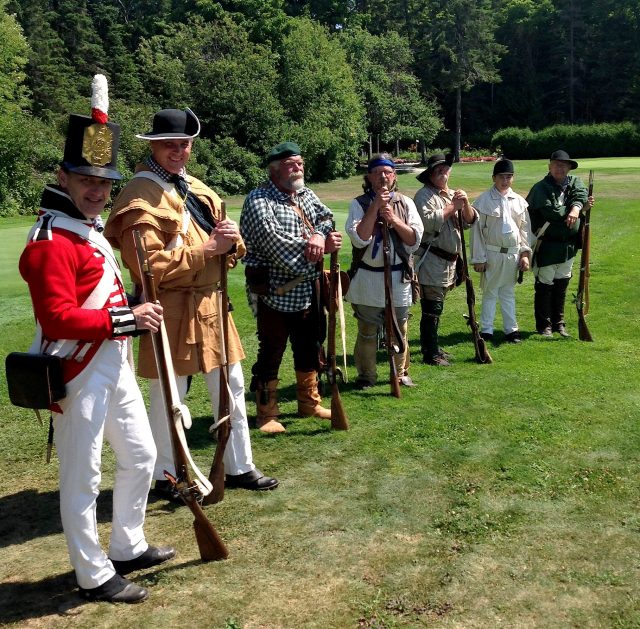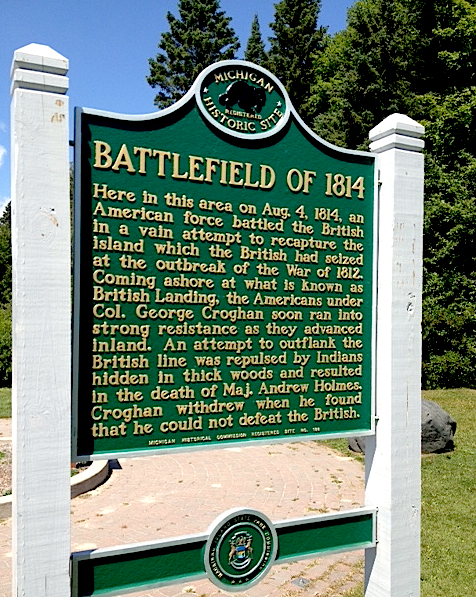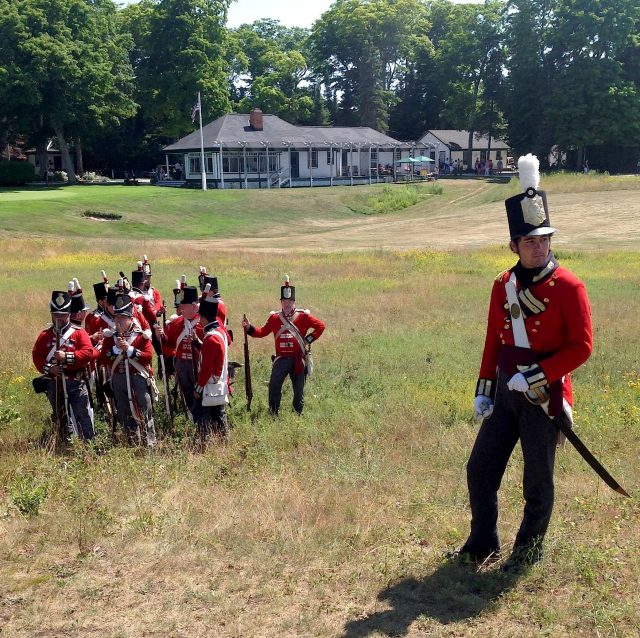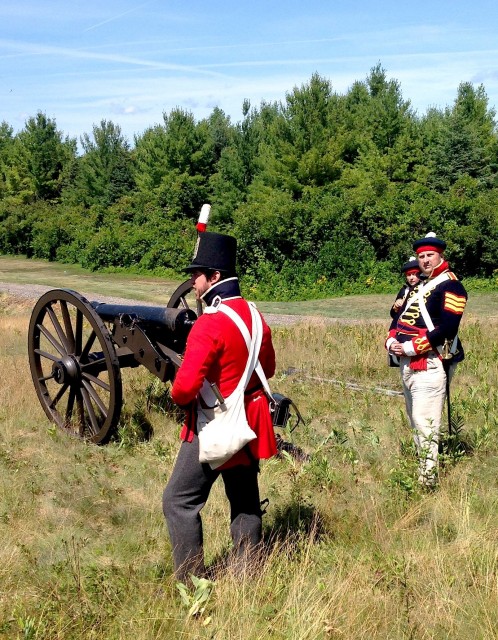 Posted Aug. 8, 2014