Summer picnics, 4th of July BBQs, weddings or corporate events — we've got you covered for any occasion.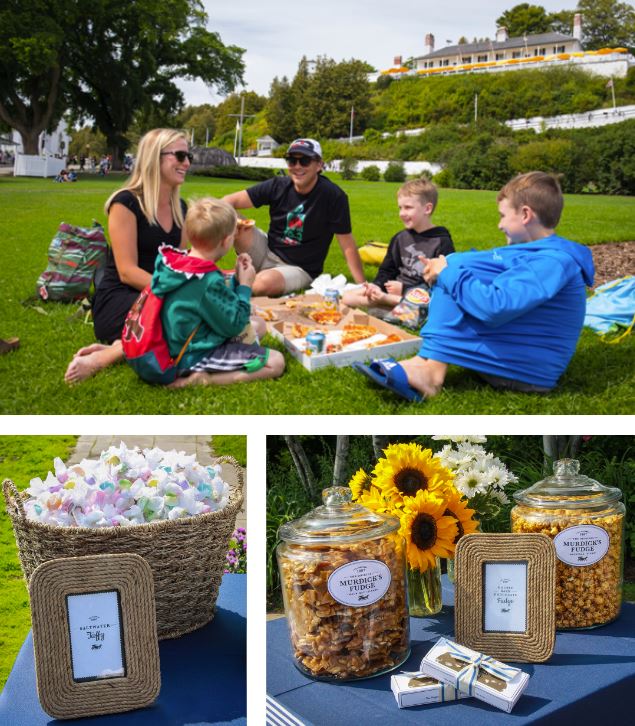 Mackinac Island's Marquette Park (pictured above) is the top picnic spot in all of Michigan, according to Readers' Digest. Marquette Park is a beautiful greenspace at the foot of Fort Mackinac, where soldiers in centuries past tended a garden.
Overlooking the Mackinac Island harbor, this Independence Day you can watch the ferries go by and enjoy a picnic lunch. Then savor some of the island's sweet specialty: rich chocolatey fudge from Original Murdick's Fudge. Pure bliss… and Pure Michigan!
Whether you picnic on Mackinac this summer or are planning another event (big or small), bring along Original Murdick's Fudge as a unique sweet summer treat. Even on hot summer days, our fudge doesn't melt. It travels well and is perfect to pack for a picnic! Order some today!