MACKINAC ISLAND VOTED ONE OF THE 2023 BEST PLACES TO VISIT IN FALL BY USA TODAY 10 BEST READER'S CHOICE TRAVEL AWARD CONTEST.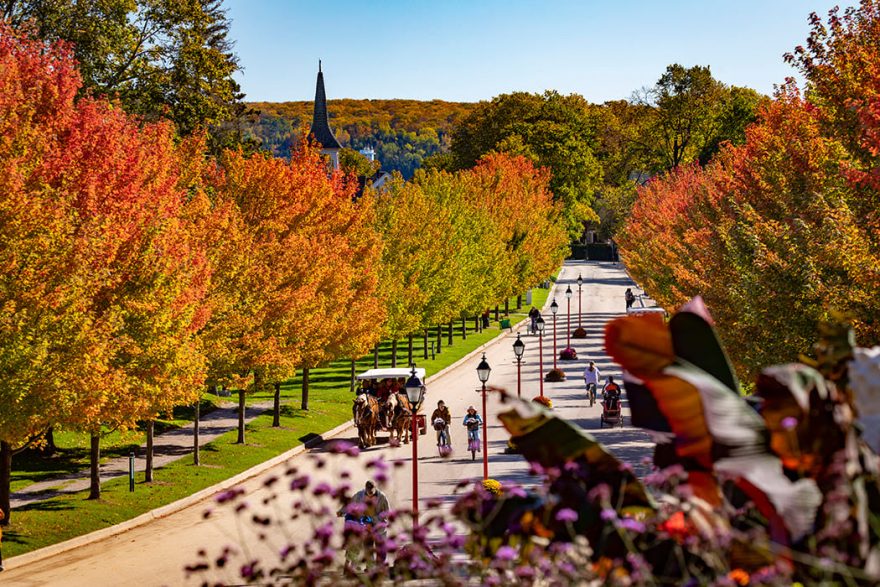 "Fall is Mackinac Island's sweetest secret."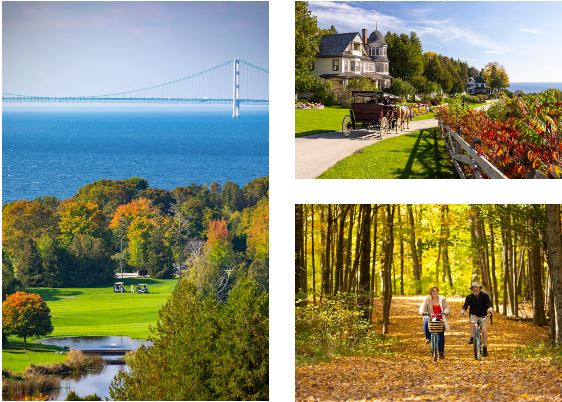 Beautiful Mackinac Island has been voted by USA Today 10 Best Reader's Choice as one of the Top 10 Places to Visit in the U.S. During Fall for the beautiful scenery, fantastic weather, and wealth of seasonal activities. (See the full article here!)
"Fall is Mackinac Island's sweetest secret. The air is clear, waters are calm and shorelines begin to glow in a rich patina of copper and gold. Autumn is when the island glides gracefully from the intensity of summer to the peak of fall when forests are transformed to ruby apple red, pear yellow and pumpkin orange. Long after fall foliage has faded elsewhere, the island still offers an applause-worthy color show that often stretches into late October." Retrieved from here.
Pure Michigan through and through.
Celebrate Mackinac Island's latest distinction with us by enjoying our Pure Michigan fall fudge flavors, including Pumpkin Spice, Michigan Maple Walnut and Maple Bourbon Pecan.