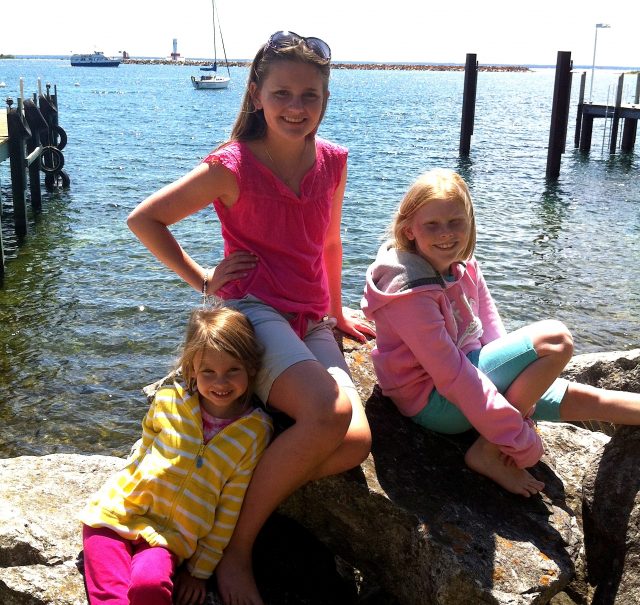 Recently, we donated sweets in honor of the sweetest of little girls, our own Gracie Irish, one of Original Murdick's Fudge owner Bob Benser, Sr.'s grandchildren. There was a pediatric cancer research fundraising event in Ann Arbor and our family is heavily entrenched in research support, as Gracie was diagnosed with acute lymphoblastic leukemia in 2005 at the age of 4.
As a patient at the University of Michigan C.S. Mott Children's Hospital, Gracie received two and a half years of successful leukemia treatment, but as time passed, she unfortunately developed a rare complica­tion.

The recent fundraising program, called The Event on Main (in Ann Arbor, MI), benefits the Charles Woodson Clinical Research Fund, supporting the fight against pediatric cancer. Every guest received a box of our fudge as a thank you for his or her support of Mott's pediatric cancer research.
We are extremely grateful for the care Gracie has received and continues to receive at Mott, where many of the greatest medical minds in the world are working to find additional treatment options for Gracie and other children like her.
Gracie's experience inspired the Original Murdick's Fudge family to make a difference in the lives of children undergoing leukemia treatments. Beyond contributing to events such as The Event on Main, the our family established the Gracie's Fund for Pediatric Leukemia Research at C.S. Mott Children's Hospital.
It benefits all those children who are facing the same challenge that Gracie faces. Although remarkable inroads are being made in a cure for leukemia, more successful treatments are desperately needed for children who relapse or experience complications.
The innovative research and collaborative approach to medicine at the University of Michigan is extraordinary, and we are committed to helping the university's medical specialists reach their goals.
For more information about the inspiration behind the fund, click here.
To support the University of Michigan fundraising programs, click here.
Posted July 8, 2014