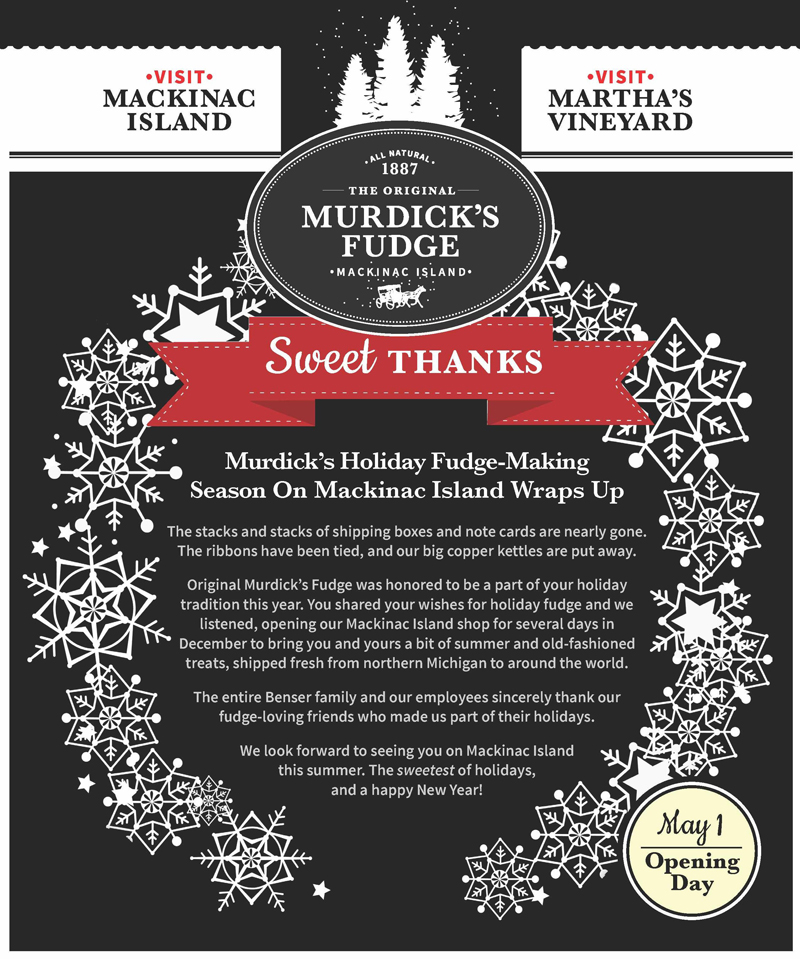 WE KEPT THE LIGHTS ON!
The holiday spirit was alive and well when we opened our Mackinac Island Main Street shop to make all-natural fudge, brittle and more for several snow-filled days, shipping thousands of holiday gifts coast to coast.
The entire experience was a blast and we look forward to this new tradition for years to come!
IN THE MEANTIME
Please stay in touch on Facebook (special discounts and contests are on tap!), sign up for our newsletter/blog, or contact us.