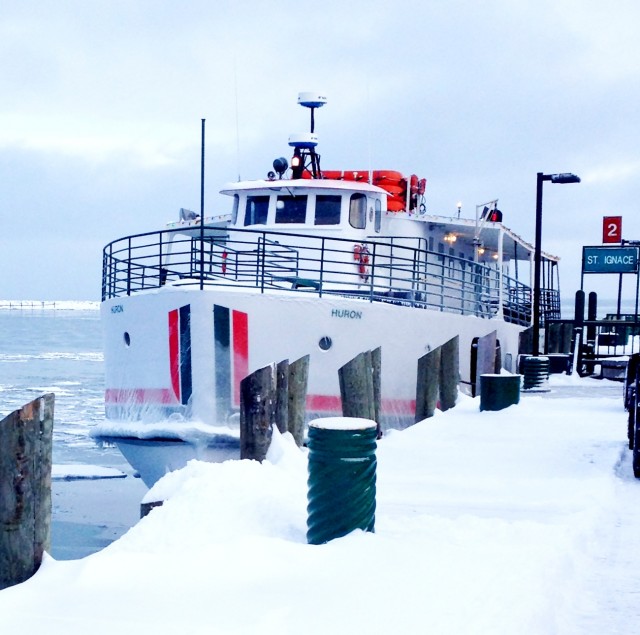 Frigid Northern Michigan weather continues to threaten the movement of Mackinac Island ferries.
Arnold Line captains and passengers have been reporting about the rough conditions along the route to and from Mackinac Island and St. Ignace for the past several days.
Wicked winter temperatures often in the single digits, high winds blowing ice into both harbors, and clogged passageways are proving difficult for the ferries that make the round trip several times daily.
The U.S. Coast Guard Cutter Mackinaw also has helped unplug the St. Ignace harbor for the ferries.
Even vehicle speeds on the Mackinac Bridge are greatly reduced due to the weather. Check out the bridge's live cams from three different views.
We have not seen conditions like this before Christmas for several years.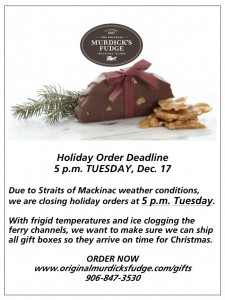 As a result, we are closing our Mackinac Island fudge shop two days early. We want to make sure all of our fresh holiday gift boxes reach their destinations on time.
Our holiday gift order deadline now is 5 p.m. Tuesday.
Happy holidays. And thanks for your support!