Dec. 7, 2013 will go down in history for Original Murdick's Fudge.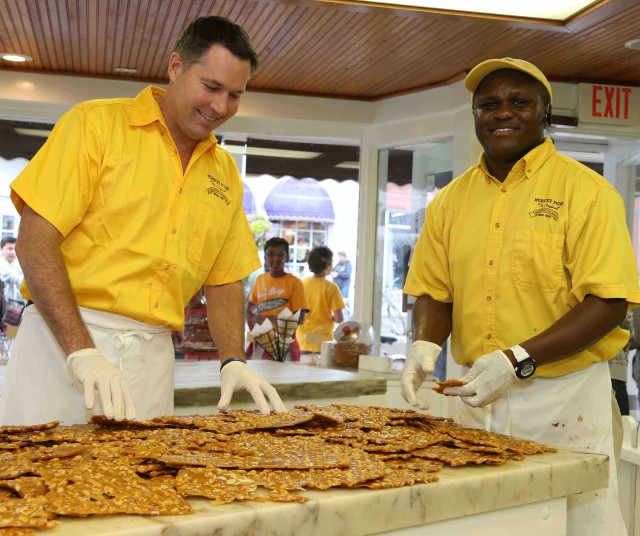 On this day, we are unlocking the door to one of our two Mackinac Island Main Street stores, tying on our fancy new aprons, and turning up the heat, fudge-style!
Fudge maker Carnel, company prez Bobby Benser and the rest of our Mackinac gang are re-opening the shop (typically in hibernation this wintry time of year) for the first time during the holidays to make our fresh, all-natural fudge, brittle, toffee and caramel corn for the busy gift-giving season.
What better time to enjoy exquisite, rich-flavored fudge and old-fashioned brittle and toffee than during the holiday season? As droves of our loyal customers have made us a summertime tradition, we're whipping up some new holiday traditions as well.
We're all about handcrafted tradition here at Original Murdick's Fudge. In fact, our old-fashioned fudge recipe goes back to 1887, when Sara and Henry Murdick first opened Murdick's Candy Kitchen. We're proudly carrying on her candy-making traditions today.
Original Murdick's Fudge customers also asked and we listened. In response, we present five
new holiday gift boxes
available
online
for everyone on your list. We'll even create custom and
corporate orders
while we are open on Mackinac Island through
Dec. 19.
Stay tuned for more island photos! And sign up in the email box below to receive our blog posts. We're just getting started!