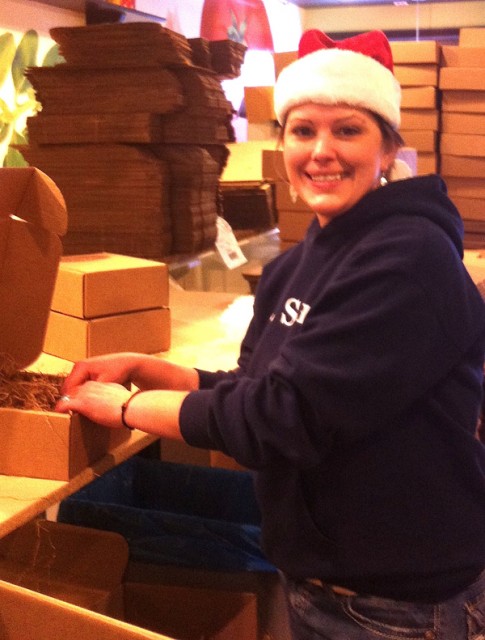 We've said this before during the past week: The Original Murdick's Fudge Mackinac Island Main Street shop is busier than Santa's workshop! In fact, our list of destination cities for our fudge orders to date sounds like Santa's Dec. 24 travel itinerary.
Lucky people in Pennsylvania, North Carolina, Arkansas, Tennessee, California, Virginia, Indiana, Florida, Utah, Texas, Minnesota, Louisiana, Wisconsin, New York, Georgia, Illinois, Massachusetts, New Jersey, South Carolina, Colorado and more will be receiving gifts of crunchy brittle, mouthwatering toffee, fresh fudge and deliciously coated caramel corn.
Not to mention dozens upon dozens of towns in Michigan are represented on our list of gift recipients.
The Benser family sends out a big thank you to all who are ordering our all-natural, Pure Michigan treats online this holiday season for themselves and those on their gift list.
There's still time to order during our first-ever Mackinac Island fudge-making blitz! We're making fresh treats and packaging through Dec. 19 at our Main Street store for five new holiday gift boxes, available online for everyone on your list. We're even creating custom and corporate orders while we are open, here on beautiful Mackinac Island.
P.S. Five days remain in our "12 Days of Christmas" five-slice Mackinac Summer gift box giveaway. To enter, like us, share us, or post your favorite Murdick's Fudge memory on our Facebook page. Good luck.