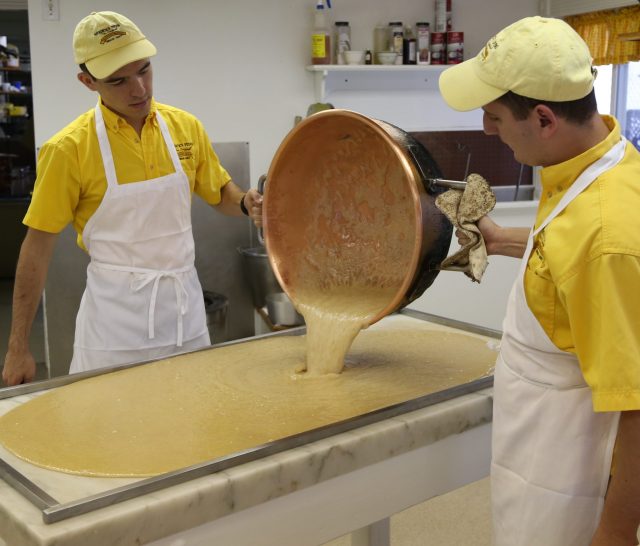 We love giving away fudge as part of our 12 Days of Christmas Contest!
Each day, we are selecting one winner who has either liked or shared us on Facebook, or commented about a wonderful Original Murdick's Fudge memory.
Winners will receive a free Michigan Summer gift box containing five tasty slices of fudge. We are now making 10 flavors of those fresh all-natural sweets at one of our  Mackinac Island shops through Dec. 19.
OUR FIRST THREE WINNERS
Congratulations to Connie Bown Ward, who shared with us that she discovered our fudge 20 years ago while on her Mackinac Island honeymoon.
Maciek Lyko from Spa Mariana in Birmingham, MI, also won five slices of fudge. Maciek will find our fudge is sure to take the stress out of the day – just as good as, if not better than, a massage!
Today's winner, fudge-lover Phyllis Holbrook, commented on our Facebook page the following: "Our pastor came back from Michigan and brought some of your fudge to church with him to share. This was the first Mackinac Island fudge I had since about 40 years ago. Thank you so much. I could have cried. Now I order my own."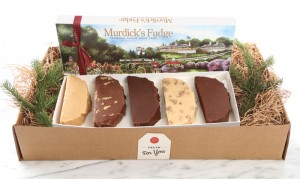 Amen to that, Phyllis! We won't be sending you "three French hens" during our  12 Days of Christmas contest, but you will receive MORE than three slices of fudge (five, to be exact) in our special gift box, coming your way soon.
There's still plenty of time to enter our fudge giveaway. Visit our Facebook page to like us, leave a fudge memory, or share one of our posts with your friends. You can enter multiple times. Contest ends Dec. 17, 2013.
Good luck!