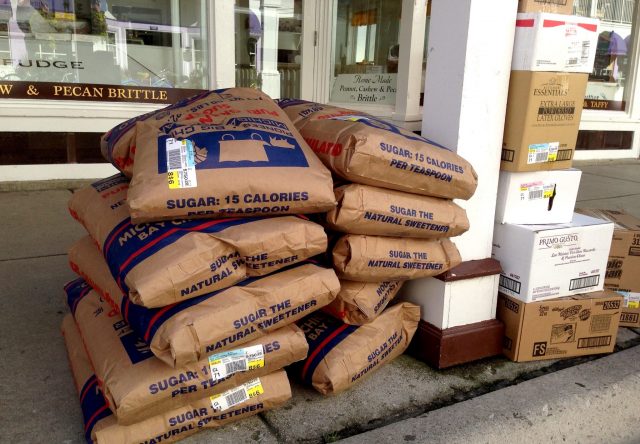 At the onset of our busy Sweet Summer season, it's a good time to think about how fortunate we are to have so many Pure Michigan suppliers and sources right in our own back yard. After all, what's Mackinac fudge without the freshest of ingredients?
Today, we salute good old-fashioned sugar. Ours comes straight from Bay City-based Michigan Sugar Company (Pioneer/Big Chief Sugar).
Our Mackinac Island fudge makers will use about 400 pounds of sugar on an action-packed summer day. On average, each batch of our all-natural, gluten-free fudge weighs about 32 pounds with all the ingredients mixed in.
Serendipitously, when we look at the sugar company's history, we find ourselves traveling back to about the same time when our own Henry and Sara Murdick were opening their first sweets shop on Mackinac Island!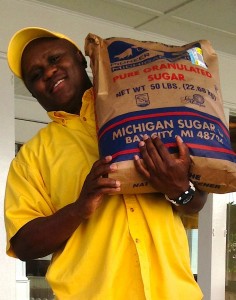 The story behind the birth of many successful businesses often involves creating something out of a need. Original Murdick's Fudge started in 1887 when a sail-making family (the Murdicks) came to the island to assist with making canvas awnings for the soon-to-open Grand Hotel.
With all the hard work and innovative developments occurring on the island at that time, there was definitely a need for something sweet! It was then that Sara Murdick brought out her favorite confectionery recipes, which eventually lead to the opening of the first fudge store on the island, called Murdick's Candy Kitchen.
At about the same time, the death of the lumbering industry actually was helping to bring about the birth of the sugar beet industry to Saginaw Valley's farming and food-processing economies.
After loggers had cleared the pine forests in the area, the land was virtually unusable due to the massive expanse of tree stumps left behind.
According to Michigan Sugar Co., state and local leaders were searching for a substitute for the jobs and money generated by the lumber industry. There was a need for something else — something that could be replenished each year, bringing a stabilizing influence to the economic base of the region. Enter sugar beets!
It was in about 1884, three years before the Murdicks opened their first fudge shop, that Joseph Seemann, a Saginaw printer, happened to see how well sugar beets grew in a region of Germany that he had visited. He sent a sample of seeds to his partner, who forwarded them to Dr. Robert C. Kedzie, professor of chemistry at Michigan State Agricultural College (now MSU). Kedzie's enthusiasm for the beet's potential earned him the title "Father of the Michigan Beet Sugar Industry."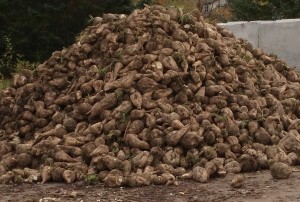 He imported 1,500 pounds of seeds from France and distributed them to farmers across Michigan. The success of the planting helped encourage people to clear the stumps and better utilize the once-again valuable acreage. Boiler manufacturers and grain merchants raised funds, and invitations to farmers for seed and instructions were issued.
This resulted in bringing samples of beets from 600 farms to Kedzie's laboratory. "Three crops of beets," he said, "grown in three successive years are worth as much as one crop of pine trees, which required 100 years to mater." The switch from "trees to beets" brought the stump lands back into productivity, and today, the company continues to grow beets and turn out the best in Pure Michigan sugar.
Here at our three Original Murdick's Fudge Mackinac Island locations (two on Main Street and one at Historic Surrey Hill on Hoban Avenue in the building where carriage rides of the island depart), we use thousand and thousands pounds of Michigan Sugar every summer in our Sweet Summer treats, all delivered by horse-drawn drays from the ferry docks, six days per week. We feel especially fortunate to have this wonderful Pure Michigan source … and partner … right in our own back yard.
Do you bake with Michigan Sugar Company (Pioneer/Big Chief) sugar? What's one of your most popular recipes using this sugar? Share it with us and you may win some free fudge!
Posted May 23, 2014