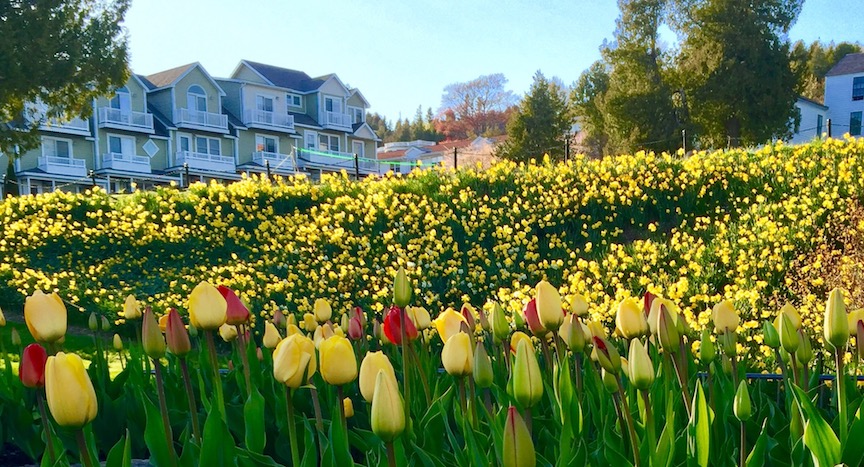 Welcome back to the Original Murdick's Fudge blog, where we point you in the magical direction of yummy treats, Mackinac Island happenings and more.
Although many think that our island businesses often go dormant or "hibernate" during the winter, the cold long season is for most of us one of the busiest times of the year.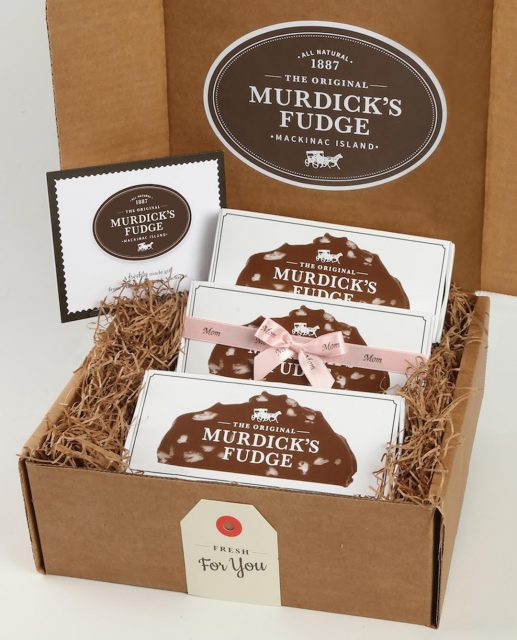 Like hardy tulip and daffodil bulbs working relentlessly to bring you a bright, cheery and beautiful spring, we too spend winter months cultivating our Pure Michigan fudge company — now in its 129th season —and its sweet offerings.
Every year, our copper kettles are aswirl with  a sampling of new Michigan-sourced flavors, to be announced soon! As well, you may have noticed that we've whipped up a new Fudge Lovers Mother's Day package, all set and ready to go for the big day — May 14. We'll soon echo that with a truly decadent Dad's Day gift! Stay tuned!
This week marks the official "opening" of Mackinac Island's "summer" season, and visitors are sure to witness the results of a ton of off-season work.
New Island Treats
A recent check-in with many of our island neighbors reveals that visitors are in for some awesome delights this year. Cookbooks, lilac gardens, updated guestrooms, a wine tasting room and more highlight the island's brand-new offerings.
Reports Liz Ware at Mission Point Resort, "Hundreds of daffodils are in bloom on our famous Daffodil Hill this week.  Meanwhile, our grounds crew is getting our beloved Adirondack chairs ready for guests to enjoy the spectacular views of the Straits from the front lawn. In addition, guests will notice that we renovated 60 guest rooms over the winter and expanded our dining options."
And cheers to this: On May 6, Mission Point will open Reserve, A Tasting Room, and it will feature fantastic wines, champagnes, charcuteries and more. Don't miss the new Boxwood Garden, which overlooks the lake — a perfect spot at which to enjoy wine.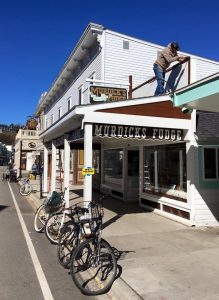 Incidentally, you know how well wine and chocolate go together, so pair up: our Original Murdick's Chocolate Sweet Black Cherry fudge complements sparkling wines; our Turtle and Double Chocolate Caramel Sea Salt flavors blend nicely with sweet sparkling wines; and our Chocolate Mint fudge is a perfect companion to Cabernet Sauvignon, Shiraz and many sweet dessert-style red wines.
On the other side of the island at the Grand Hotel, staff is celebrating its 130th anniversary and is preparing to open the iconic hotel's doors Thursday with major additions.
Look for three new Cupola Suites on the fourth flooor, bringing the guest room total to 393. The two-year renovation of the hotel's iconic Front Porch is now complete. Workers went down to the original wood foundation from when the hotel was constructed in 1887 and rebuilt the porch over that frame.
The winter months also allowed the hotel time to continue to plan for the restoration of its fabulous gardens. This year's improvements will include additions to the hill in front of the hotel, including Michigan wildflowers, and the start of a new lilac garden along the stairs that lead from the garden to the hotel. The garden will also include the addition of milkweed plants to attract monarch butterflies, which traditionally stop on the island as part of their migratory path south every fall.
To complete renovations at the seasonal hotel, all work takes place in the winter to avoid inconveniencing guests, with all materials being transported by boat and horse-drawn drays.
Cabin Shop Opens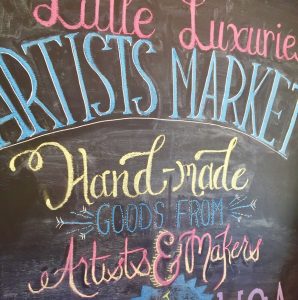 Speaking of transportation, Nicole Doud, owner of Little Luxuries and The Artists Market, reports that her new store, the cabin-y Canvas & Paddle will open Friday next to Little Luxuries. She spent the winter planning and creating this new Main Street jewel, which is all about "Up North."
"I hand-selected the wood in the store from a lumberyard in Boyne Falls," Nicole says. "We were able to get all of our supplies over this past winter by boat without having to use the ice bridge or airplane. I've made a few trips to antiques stores, finding the best 'cabin' displays. My dad kindly delivered the display pieces to the island for me with his large snowmobile trailer! What would we do without our dads?"
Regular visitors to Little Luxuries and Little Luxuries Artists Market will likely notice fresh changes, such as new lighting, fresh paint colors,  additional display pieces and new packaging, plus Nicole has rounded up the works of 40 new artists and 25 new vendors for shoppers to check out!
Meanwhile, Doud's Market & Deli will open May 12 at Horse Corral Mall on Main Street. It will be brimming with snack foods, some produce, baked goods, beer, wine, candy and grab 'n' go items.
Mackinac Book Worms
And what do you think the folks at Island Bookstore do during the winter months? No rest for the weary, they report.
In fact, Mary Jane Barnwell, bookstore co-owner, says, "Over the winter we go through publishers' websites and select titles for our inventory. We also send back the old books that didn't sell and get new titles in. We have about 8,000 books in the store. It takes us two weeks to restock."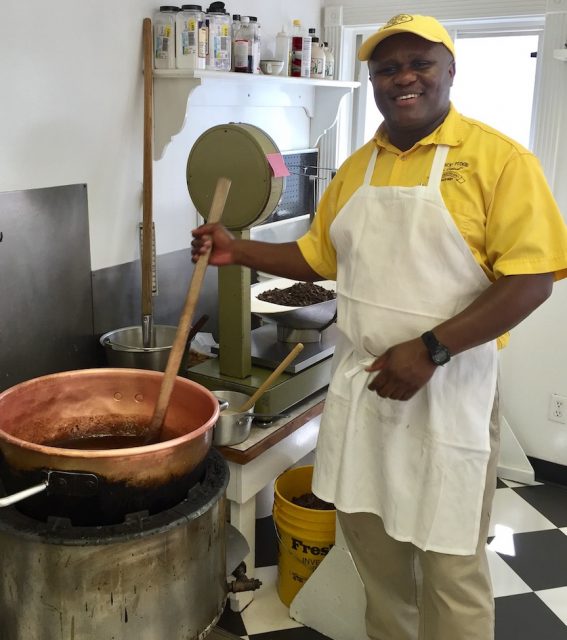 And of course, the staff has been reading quite a lot over the winter, so that they can recommend their favorite reads to customers. "Besides the new titles, we'll also have Mackinac Island best sellers — regional history and fiction, including a new mystery and a romance. This year we even have a Mackinac Island cookbook," Barnwell reports.
Over at the Mackinac Island Visitors Bureau, Executive Director Tim Hygh understands the work that goes into presenting a "new and refreshing island" every spring.
"The bureau never closes," he tells us. "Although 95 percent of our business takes place in the spring, summer and fall, the bureau is busy in the off-season putting together our advertising program that starts Jan. 1 every year and planning our island events," Tim shares.
"Lilac Festival in particular takes a lot of off-season planning because it is the country's largest horse-hitch parade." Tim and his team are excited about their updated visitor guide, wedding guide and island map. View them here.
Can't make it to the island just yet? Enjoy a taste of it here.

Posted by Megan Swoyer
May 2, 2017