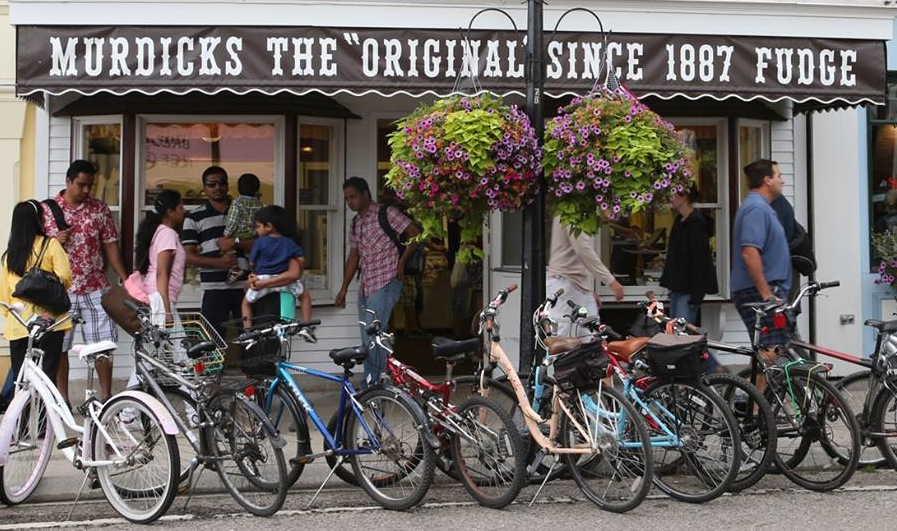 We launch our Sweet Summer fudge-making season on Mackinac Island on May 1!
Are you ready for another celebration of Pure Michigan bike rides, horses, ferries and fudge?
As we prepare our Original Murdick's Fudge candy kitchens for your next visit, we asked Mackinac Island's tourism leader about highlights from last summer and what to expect this season.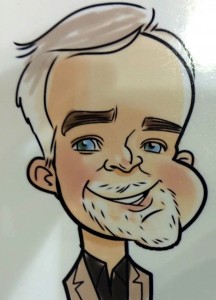 We last saw Tim Hygh, executive director-Mackinac Island Tourism, at the Grand Hotel working the noisy porch crowd and glad-handing with dignitaries during one of those big fall conventions.
We tracked him down last week for another Murdick's Mackinac News Q&A. Here are some of Tim's insights as we watch the snow melt.
•  How would you compare the 2014 Mackinac Island season to those in the past?
2014 was a year that most people will remember for a long time because of the record cold. Shepler's was the first freight boat to break the ice back then. They made their first trek from St. Ignace to Mackinac Island on April 24 – that was three days after the calendar told us it was spring 2014 and just a week before Grand Hotel officially opened. At the end of the 2014 season, our room/lodging business was up six percent over 2013. Apparently, there was a lot of pent up demand to come to Mackinac Island after that long, cold winter.
•  How is Mackinac Island tourism promotion evolving for the coming season?
Visitors soon will have an App to help them plan their Mackinac stay. We are always tweaking our website and social media platforms to keep our visitors informed. We're also looking at more New Year's Eve options because of the higher demand.
•  What's new?
Lots, but here are three neat things.
Shepler's is celebrating its 70th anniversary now as a third-generation, family-run business with several promotions throughout the season. The company also is building a new ferry, Miss Margy, right here in Michigan, which should be ready for the summer season.
Great Turtle Kayak Tours is opening a new retail store in the Horse Corral Mall and will sell GTKT apparel and paddling gear. They'll also offer family discounts twice per day. Check their website for more details.
"Peaceful Mackinac" is this summer's theme at the Richard and Jane Manoogian Mackinac Art Museum. A new sculpture will be installed in the newly constructed peace garden near the museum. The sculpture and the reconstruction of historic Fort Holmes are both expected to be dedicated on July 18, the 200th anniversary honoring peace between the United States and Canada.
•  What's happening along Mackinac's Main Street to improve the visitor experience?
We've been working this winter on making riding your bicycle downtown a bit easier this season. There will be more bike racks and, in yet another "only on Mackinac Island move," the city and businesses are developing employee bicycle parking lots.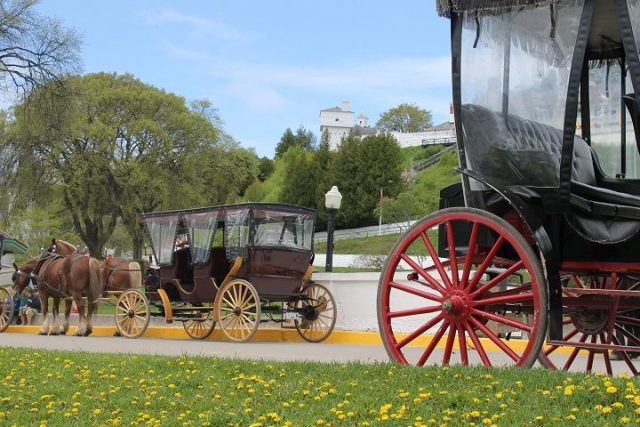 •  Any recommendations for visitors on things to do or visit on Mackinac Island?
First-time visitors should really budget their time to include a guided Mackinac Island Carriage Tour so they can get a feel for most of the island and her rich history. Fort Mackinac is always an entertaining treat with spectacular views of the Straits of Mackinac and entertaining interpreters. A bike ride, fudge sampling and downtown shopping are a must.
For return visitors, we always encourage them to go deeper into the Island. Walk or bike the trails, rent a horse and buggy or simply go horseback riding. Take the time to enjoy the water surrounding the island with a kayak tour or parasailing. Or just simply relax, read, play in the park with friends and family and enjoy the mesmerizing sound of the clip-clop of our horses working their way around town.
The best way to enjoy Mackinac Island is to spend the night so you don't feel rushed to catch a ferry back to the mainland. When you do that, you can really enjoy our fun and spirited nightlife.
•  What are the island's tourism challenges for 2015 and beyond?
Our biggest challenge is staying top of mind with people who love to travel in Michigan. There are a lot of choices to spend your free time. Our job is to remind people to come back to Mackinac Island to re-live a memory or make new ones.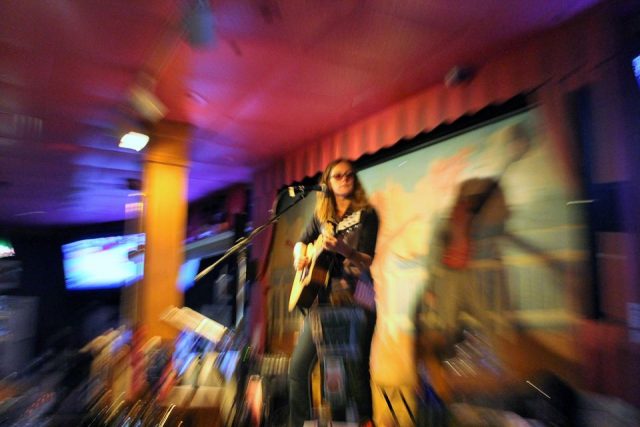 •  What are your favorite things to do on the Mackinac Island?
I love to visit our library. It is well stocked and the view from its back porch is breathtaking. I enjoy a nice 8.2-mile bike ride around Mackinac Island. I also enjoy taking photos on Mackinac. It is truly difficult to take a bad picture here. Landscapes, horses, flowers and wildlife – we have it all and it doesn't take long to find any of it.
•  Any updates on the lodging front?
As your readers know, Mackinac Island does not have any chain hotels. This sets us apart. And the only reason we have this luxury is the entrepreneurial spirit of our owners. Millions of dollars are spent annually on our lodging facilities to ensure visitors have a fresh experience. Work on many of our lodging properties was underway all winter and through this spring. Our big ones, the Grand Hotel — and Mission Point Resort with its new owners — are always undergoing improvements to make their visitor experience even better.
The Grand is introducing its new Cupola Suites, featuring a king room and the parlor as a one-bedroom. They can be reserved together as a two-bedroom suite. Many of the hotels, such as the Chippewa and Lilac Tree, also have freshly painted rooms.
The tourism bureau and the convention bureau work together to bring visitors to the island and then to fill our hotel rooms. Twenty-seven hotels are members of our convention and visitors bureau. We have more than 150 members on and off the island. So be assured a lot is happening on all fronts to help keep a Mackinac Island getaway more attractive for our visitors.
•  Is there one thing you'd change about visiting the island?
From a visitor's standpoint, I wish they could stay longer and truly benefit from the entire Mackinac Island experience.
•  Alright, Tim, reveal your favorite Mackinac fudge flavor?
All of them. 🙂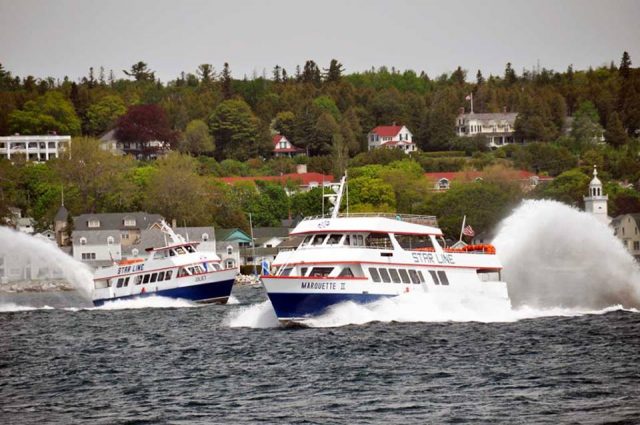 Murdick's Mackinac News welcomes your ideas on how best to experience Mackinac Island. Please share them in our comment box below.
For the latest Mackinac Island Tourism information from Tim Hygh's team, visit www.mackinacisland.org.
See you soon!
Posted March 15, 2015