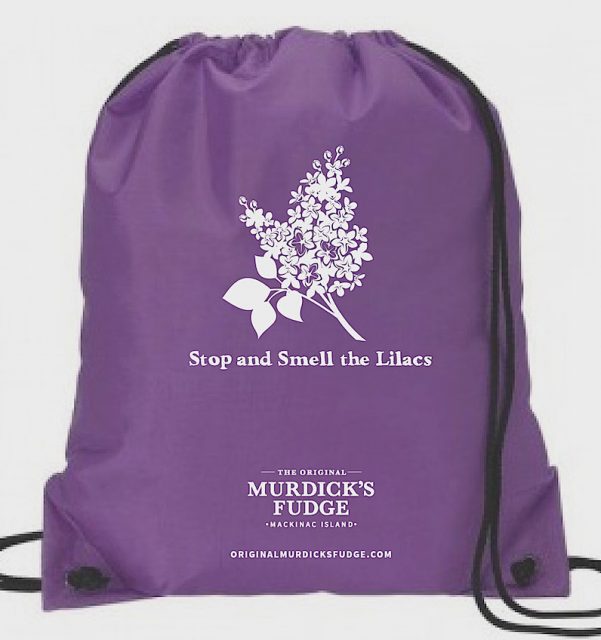 Here on beautiful Mackinac Island, our annual Lilac Festival is in full bloom (runs through June 12), showcasing purples everywhere, from violet to lavender to amethyst shades.
We're enjoying history presentations, lilac-specialist guided tours, wine tastings and more. And we can't wait for the highly anticipated parade to make its way past our shops.
Our exclusive Lilac Festival drawstring bags, introduced in an earlier post, are going as fast as a sailboat on a breezy day. If you'd like to nab one before we run out, stop into Original Murdick's Fudge on the island or order online at originalmurdicksfudge.com.
Featuring a lilac graphic and the words Stop and Smell the Lilacs, the bags are a sure reminder of all the fun you've had (or good times to come) on Mackinac Island. Lightweight and in vivid purple, they're perfect for just strolling around or cruising on a bike.
The sling bags are complimentary with an Original Murdick's Fudge purchase of $35 or more at our Main Street Mackinac Island fudge shops or online. Or purchase them on the island for $6.95 each.
Get one before they're gone!
Posted June 5, 2016