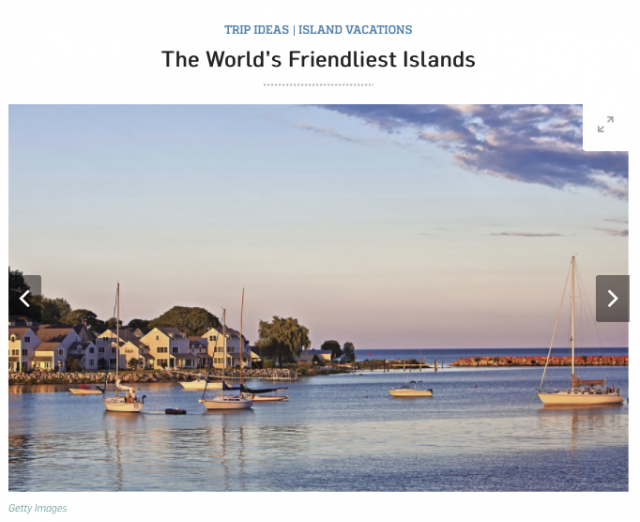 From T+L Magazine
"As part of Travel + Leisure's World's Best Awards survey, readers were asked to evaluate islands around the world, ranking individual characteristics like romance, food—and even how friendly they are. It's no surprise that far-flung destinations like Fiji, the Maldives, Bali, and Tasmania took the top spots.
"A handful of winners are closer to home, including Washington State's San Juan Islands; Hilton Head, South Carolina; and Mackinac Island, Michigan — proof that you don't have to travel halfway around the world to find a getaway where the locals are warm and inviting."
The #1 Ranked Destination: Mackinac Island
Here's how the magazine described our Pure Michigan slice of paradise:
"Summer is the best time to visit this charming, four-square-mile island located on Michigan's Lake Huron. A vacation here is like stepping back in time: Cars have been illegal since the late 1800's, which is why the preferred mode of transport is a horse (or horse-drawn carriage). Most of the island is protected and remains undeveloped, meaning there are caves and rock formations to explore. To add to the charm, the locals even have a term of endearment for out-of-towners: "fudgie," so named because no tourist leaves the island without sampling some of its specialty. Is it any wonder this island snagged the No. 1 spot?"
Click here to read more on the T+L ranking of the World's Friendliest Islands.
From Travel + Leisure Magazine, February 25, 2016