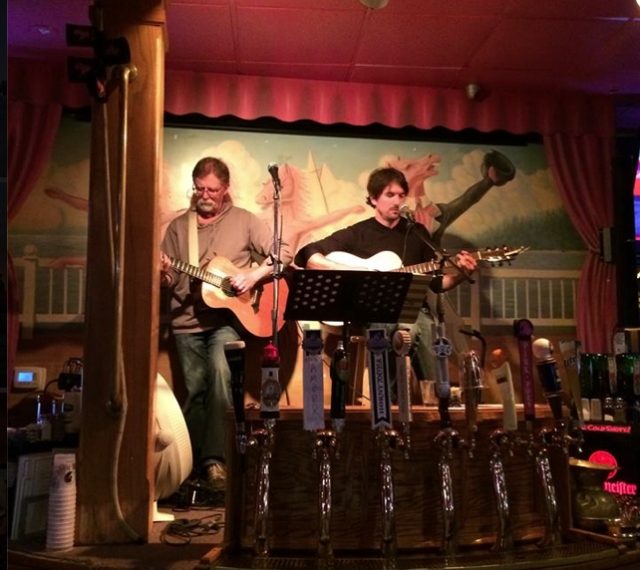 Our Pink Pony Bar & Grill in the Chippewa Hotel rules as the island's best entertainment hotspot. Hands down!
And now the website Thrillist, which often recognizes all types of "best spots" around the country, puts the Pink Pony right up there as the "Most Iconic Bar in Michigan."
General Manager Brian Bailey and his Chippewa crew can take a bow for the vitality they create inside this fabulous Main Street nightspot, which has been a Mackinac Island favorite for 70 years.
"What makes us so different is our cool entertainment stage right behind the bar," says Brian. "It's elevated and provides a lot more energy, and gives our entertainers a better place to interact with our guests. Another attraction is our legendary serpentine bar that's been there since we opened in 1947."
Other neat stuff: The Pink Pony's fabulous back patio sits over the water with a commanding view of the Mackinac Island Marina, the flurry of ferries pulling into our harbor, and the finish line for both the Detroit and Chicago to Mackinac Island sailboat races. It doesn't get any better, or prettier, than that.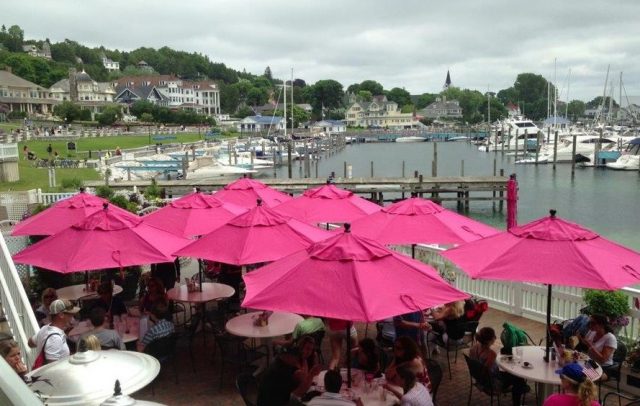 In naming our Pony the "Most Iconic," Thrillist says, "The place — which looks like Bilbo Baggins and Barbie co-designed it — hosts live music, rowdy parties, and includes one of the most gorgeous patios in the country, with a panoramic view that hammers home the reason they're not called 'Pretty Good Lakes.' If this (Mackinac Island) is a tourist trap, we're glad to be ensnared."
The Thrillist criteria – "Our rules for choosing an iconic bar were simple: it has to have been around since at least 1990, it has to be famous, and people need to still love going there. Sometimes this bar is a dive. Sometimes it's in a fancy hotel where former presidents have had a drink or two. But for whatever reason, these 51 bars have stood the test of time, broken bottles, and health inspections, and they keep bringing the crowds back in. So here are the most iconic bars in every state (and DC!)."
See all the winners here.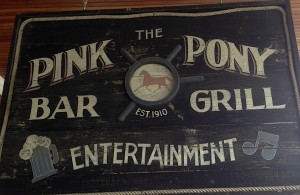 Weekend Beer Bash
The Pink Pony, Chippewa Hotel and Lilac Tree Hotel & Spa host a Michigan Craft Beer Weekend for island lovers who just can't wait for the new summer season to begin.
The island's opening-weekend event starts Friday, May 8 at a meet-and-greet with the brew masters from Petoskey, Bell's, Cheboygan, New Holland and Mountain Town breweries. Guests can sample the new draft beers that will be available this season at the Pony.
Beer tastings, educational sessions, a Pony BBQ, a beer-pairing dinner, lots of live entertainment and more is planned through Sunday, May 10.
Weekend packages start at $175 per interior suite (plus taxes) and include admission to all events, beer tasting glass and a welcome gift.
For the weekend's events and reservations, go here.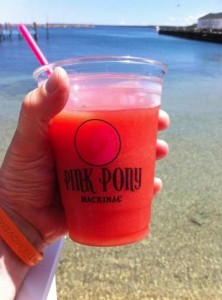 In between all the tastings, be sure to visit our Original Murdick's Fudge shops along Main Street for something sweet.
Well, it's another beautiful Friday afternoon on the island, so we're off to enjoy a cold Bell's Oberon … or maybe a nice tall tonic. We hope to see you soon at our wonderful slice of Pure Michigan.
Cheers.
Posted April 17, 2015