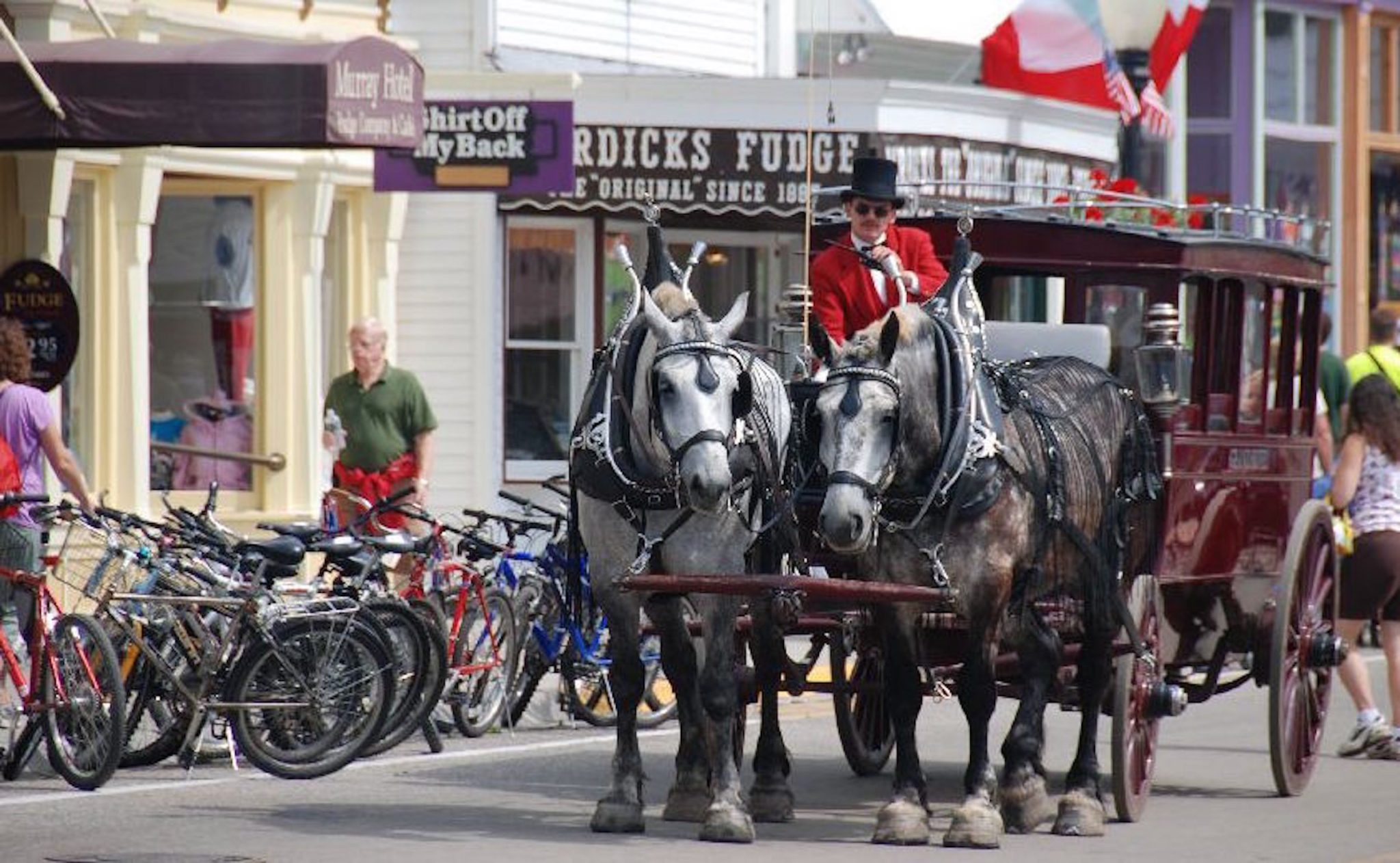 Out & About On Mackinac Island
Tim Hygh, executive director of the Mackinac Island Convention and Visitors Bureau, loves to dance around those big, open grassy spaces on Mackinac Island with his grandkids when they visit our Pure Michigan slice of paradise.
It's this effervescent spirit that helps Tim so easily promote Mackinac Island to the world.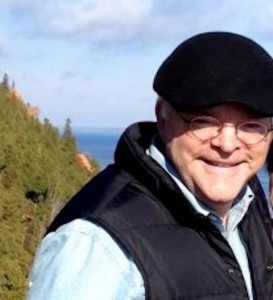 Tim's the face of all things Mackinac. In this exclusive Out & About On Mackinac Island interview, we asked the tourism pro about what our fudge-loving friends can expect when his office launches another "beautiful summer season on Mackinac Island" later this month.
Last year was just beautiful, Tim. What are your impressions of the 2015 season?
The 2015 season will be long remembered on Mackinac Island. In fact, I think we're just now catching our breath from what turned out to be a record season for many Island businesses. Our guests were treated to the best weather anyone can remember. The Lilac Festival flowers bloomed on time, we didn't have much rain in July and August, and the fall colors didn't disappoint.
How did it compare to previous years?
2015 was like the movie Ground Hog Day. Every day seemed a repeat of the previous. Mostly perfect weather and happy visitors. Over and over again. So for many, it was a record business year. Grand Hotel stayed open until Nov. 2 and they had their first Halloween weekend. It really had a nice impact on the entire community.
What new things will visitors see on the island this summer?
There's the opening of the Sweet Bar on Main Street, another venture by the Bobby Benser family of Original Murdick's Fudge.
In addition, there is a strong possibility two catamarans will be servicing visitors to the island.
The Grand Hotel is opening a Sushi Restaurant, Chippewa Hotel is opening a new Pink Pony Shop inside the hotel, and Mission Point Resort has a totally new spa and salon.
There always seems to be something new, renovated and/or expanded at the island's accommodations every year. What upgrades should we know about?
Both the Lilac Tree and Chippewa Hotel will have new fiber optic Internet, which has quadrupled the guest Internet speed and capacity. The Lilac Tree and Chippewa also have new roll-in showers in each hotel to accommodate wheelchairs.
The Grand Hotel renovated 200 guest rooms with new paint, upholstery and furniture restoration and 16 of its guest rooms are getting renovated bathrooms. Island House has built a new family suite to add to its room collection.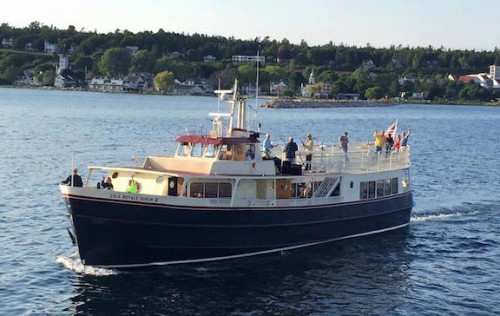 What's the status of the Arnold Line? Visitors from St. Ignace saw three of its ferries in dry dock last summer.
Arnold Line will have one of its catamarans back in service after a three-year absence. This is new for 2016 – all Arnold boats have liquor licenses. Beer and wine cash bars will be available on the ferries this summer. Plus the line features a sip-and-sail cruise that's pretty neat.
What new events or activities are on the  calendar this year? Anything added to the annual big events?
There is a Mighty Mac Swim this year on Labor Day during the annual Mackinac Bridge Walk. Professional swimmers will swim the route between St. Ignace and Mackinac Island.
Mission Point Resort is staying open a week longer this year and adding a spirited Michigan-Michigan State football game-day party to its calendar.
How does the island interact with big events like the Mackinac Bridge Walk, Zoo-Mack bike ride, car festivals on both sides of the bridge, etc.?
We love the attention our Mackinac Bridge receives. We try to work together as much as possible. The Jeep and Mini Cooper takeovers are very fun for those enthusiasts and many participants stay on Mackinac Island during these event weekends.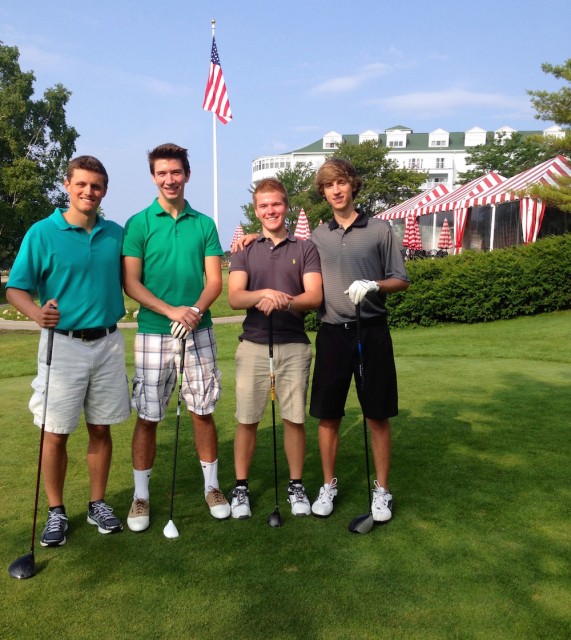 Golf remains a key activity for many visitors. What are your suggestions for golfers or those who haven't thought about golfing on Mackinac?
Mackinac Island features two of the most unique golf courses anywhere in the country. The Wawashkamo Golf Club, located in the middle of the island, is the longest continuously open golf course in Michigan. It's built on a historic War of 1812 battlefield. The course has never seen the shadow of a bulldozer. Natural. Nostalgic. A golf purist's dream.
The Grand Hotel's The Jewel 18-hole combination is full of Great Lakes vistas that can take your mind off a high handicap. Taking a horse and carriage between the Grand's two nine-hole tracts (The Grand by the hotel and The Woods about a mile away) is the best part of the experience for some.
How's your handicap? You planning to play in Wawashkamo Golf Club's annual hickory stick outing this summer?
My handicap is fixed. After three years and three surgeries, my broken elbow is properly slotted for a controlled draw. My right elbow didn't get the memo, but I still plan on playing when possible. I recommend to every golfer visiting the island to spend time on either course.
What are your insights on last year's opening of  the reconstructed Fort Holmes? What can visitors expect to see there?
It's not often we get a new asset of Fort Holmes' stature. The reconstructed fort, which just opened at the end of last season near the island's east bluff, sits majestically above Fort Mackinac and greets our ferry passengers daily.
This will be a new experience for many island regulars. The history, reproduction and views are rich. You can learn more about it at the Mackinac State Historic Parks' visitor information center with the red roof, located near the harbor.
Is it worth the trip up the east bluff to Fort Holmes for the best view of the harbor and straits?
Oh yeah. Put on your Fitbit and get a tremendous view plus bonus steps. Is it the best? Let me know what you think when you go. Beauty is in the eye of the beholder.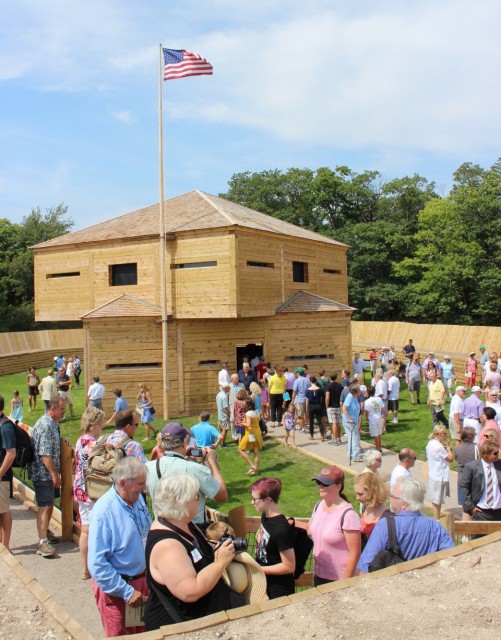 Mackinac activities have been expanding to kayaking, sunset cruises and more. What new ones do you like?
It's nice to see activities that are centered around two of our best features – sunrises and sunsets. I like the kayaking and cruises equally. That sounds like a typical convention and visitors bureau answer but it's true. Stop by the island's white information booth when you arrive for more details or visit our tourism website here to plan your next adventure.
What top five things would you recommend a fudgie to experience on their first trip?
Rent a bike and travel around the entire island. It's a little more than eight miles. Also, spend some time on the trails (biking or walking) inside the island, if you can.
Take a carriage tour.
Watch fudge being made.
Spend the night and watch the last boats head to the mainland from a quiet location and take in the peaceful solitude Mackinac Island gives to those who stay overnight. That's a totally different experience.
Any off-the-beaten-path suggestions for repeat visitors this season?
Ride … or walk … your bike up to the reconstructed historic Fort Holmes site. Take a meal or snack and enjoy the view. Many visitors just love this new adventure to a site that only a few had experienced before.
What's the best thing that happened to you on Mackinac Island last year?
Probably the feeling of community. Whenever people are in a place of need, it's heartwarming to see the island community come together to lend a hand.
Here's one of many examples. Our Women's Wellness and Wee Bit O' Wine Weekend was a tremendous success. The committee, made up of local residents and business leaders, did a fantastic job and we were able to donate $10,000 back to the Mackinac Island Community Foundation's Cancer Fund.
Where do you like to hang out at night to enjoy Mackinac's charms?
I'll show you this summer when you visit so you can blog about those adventures later! We hope to see everyone soon on historic Mackinac Island!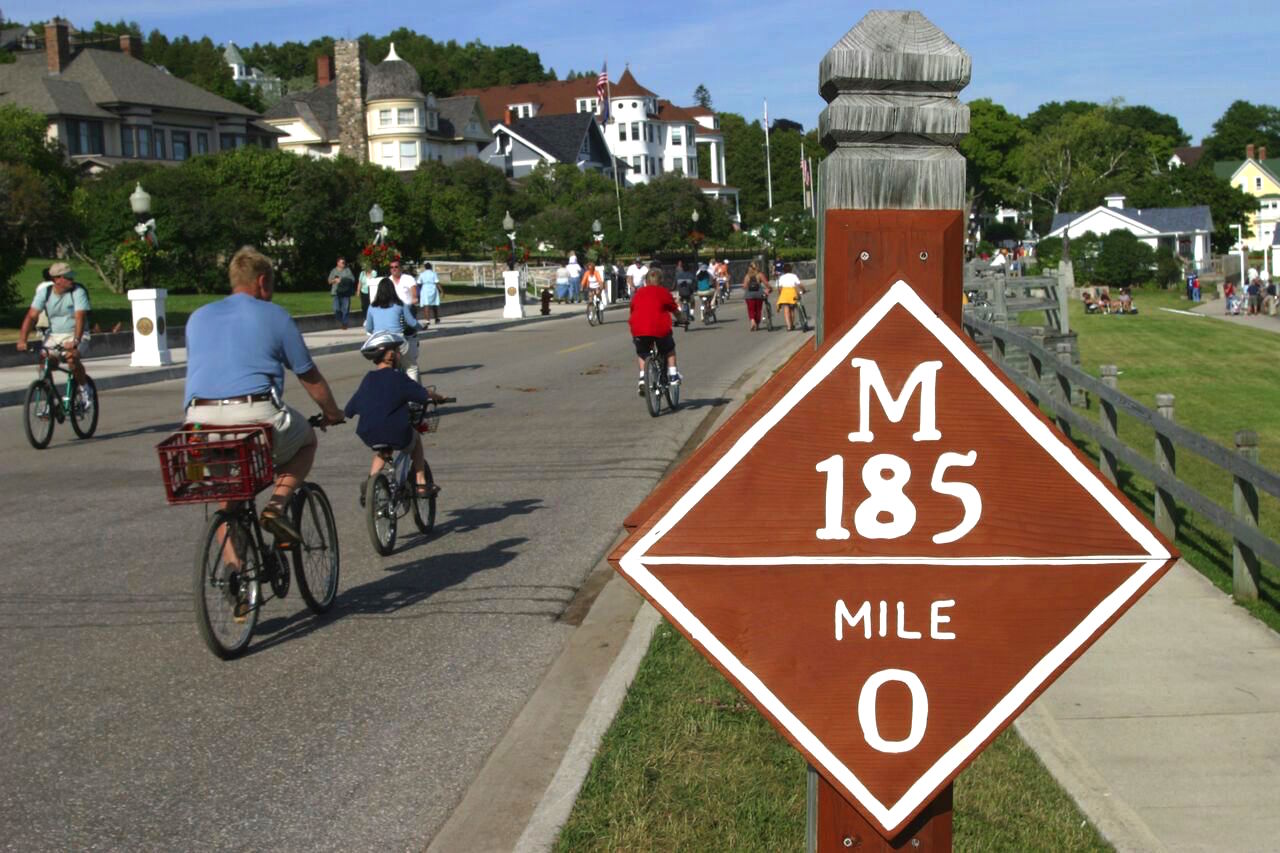 Posted By Ron Garbinski on April 14, 2016