By MLive.com reporter John Gonzalez, Sept. 14, 2014.
It's our wonder, and it's hard to explain to those who have never been to Mackinac Island.
But reader Philo Beddoe summed it up best when he said Mackinac Island is:
"One of, if not the grandest of all of Michigan's hidden treasures. A trip back into time with a bevy of historical artifacts, monuments and relics of early America. Enjoy the mystic and magical beauty."
He was responding to a story I did about a year ago when I asked readers to share some of their "things to do" on Mackinac Island.
At the time, I had only been to Mackinac Island a few times. And it was then I realized I had barely scratched the surface of the things you can do, see and "experience" on the Island.
Earlier this summer (around Mother's Day), I went back to Mackinac for another "Michigan Experience."
Although there still were piles of snow in a few spots, I was able to check out more things to do on an Island best known for the clip-clop of horses, lack of automobiles (they were banned in 1898), the Grand Hotel and its own way of living.
Oh, and that world famous Mackinac Island fudge.
My hope is to return this fall, which — a lot of people have told me — is the best time to visit the Island for its colorful foliage and laid-back vibe as the volume of summer guests begins to wane.
"The fall on Mackinac — it's like the dessert after a fine meal," said Tim Hygh, executive director of the Mackinac Island Convention & Visitors Bureau and Mackinac Island Tourism Bureau.
"We tend to cool down from August, and with that goes enough humidity where the blue skies and waters are what we simply call 'Mackinac Blue.' It makes it almost impossible to take a bad picture here."
If you find yourself on Mackinac Island this fall, here are some of the things you can do:
A Walk To Anne's Tablet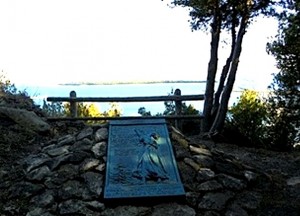 After our arrival and a great dinner at the Chippewa Hotel, we asked hotel manager Brian Bailey about some of the Island's lesser-known attractions.
Like our readers, he loves to look at historical markers, and he suggested a quiet walk to Anne's Tablet. "It's just up the steps to the right of Fort Mackinac," he said.


We strolled across Main Street, and passed the Father Marquette statue in front of the Fort. It took us a moment, but we found the wooden steps that are almost hidden by a canopy of trees.
A few markers led us to a dell containing a shrine to the 19th century writer Constance Fenimore Woolson, and one heck of a view of the Straits of Mackinac. A bronze plaque depicts "Anne," the name of her novel partially set on Mackinac Island. In 1875, she published her first volume of short stories, "Castle Nowhere: Lake-Country Sketches," based on her experiences in the Great Lakes region, especially the Island.
Wawashkamo Golf Course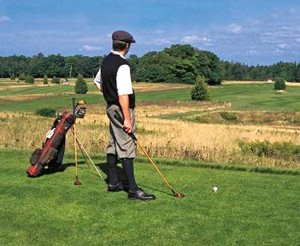 On Aug. 4, Mackinac Island commemorated the 200th anniversary of the Battle of Mackinac Island, a skirmish fought on what was then a farm and today is home of the Wawashkamo Golf Course.
The British — with the help of Native Americans — took over Fort Mackinac at the start of the War of 1812, and two years later, the British force held off charging American soldiers.
"The British and Native Americans knew they were coming, and they held the high ground," said Wawashkamo golf pro Chuck Olson. "The Americans were outnumbered, out flanked, and it didn't go well."
The public course (operated by Mackinac State Historic Parks) is located on British Landing Road, about 1.6 miles from Fort Mackinac and in the heart of the Island.
Avid golfers know about the course because the links-style course remains pretty much the way it was designed more than 110 years ago.

 It is the oldest continuously played golf course in Michigan.
For more Wawashkamo history: wawashkamo.com/history/.
Crack-In-The-Island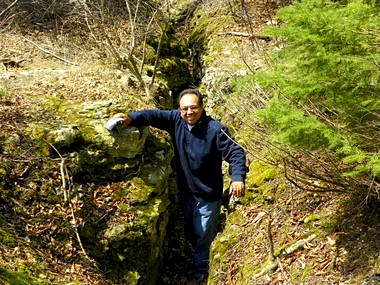 On a beautiful, sunny Sunday afternoon, my wife, Pam, and I decided to find the "crack-in-the-Island," which readers have suggested to me several times on Facebook and on MLive.
The "crack" is actually a natural split in the limestone base on the Island. It is located not far from Wawashkamo Golf Course and is near the Airport.
If you're on British Landing Road, head toward the airport, go west on State Road and take the dirt trail on the left. Along the way, you'll also see the Cave-in-the-Woods.
Find Phil Porter
Phil Porter is the director of Mackinac State Historic Parks, which operates five sites on the Island and in Mackinaw City, and if you get a chance to hear him speak or you see him on a bike, make sure to stop and say hello. If there is something you're dying to know about the Island, ask him.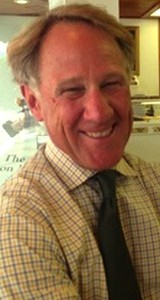 In the summer of 1970, he worked as a tour guide at Fort Mackinac, and later met his wife, Valerie, on the Island.
He joined the staff in 1976 and has worked in a variety of positions, including curator of collections, curator of interpretation and chief curator. He loves the physical history of the Island. "The wonderful thing about Mackinac — it has this deep, and rich and physical history. It's not like you have to imagine it, it's right in front of you."
He said the park has one of the largest collections of pre-1850 historic structures in the Midwest, including the state's oldest public building, the Officers' Stone Quarters (1780), the state's oldest residence, McGulpin House (1780) and the state's oldest church, Mission Church (1829).
More on Phil Porter and books he has written about the Island is available at islandbookstore.com, or call 906-847-6202. Visit islandbookstore.com/MSHP.html
Visit Fort Holmes
On a trip last fall to Mackinac Island, we took bicycles from downtown and made our way on M-185, an 8-mile-long stretch of state highway that circles the Island. We stopped at British Landing (about 4.5 miles from Main Street) and went through the heart of the Island, past Wawashkamo Golf Course, and made our way to Fort Holmes.
Our tour guide then was Bob Benser Jr., who owns several businesses on the Island, including Original Murdick's Fudge. He said Fort Holmes offers a spectacular view that not a lot of people take the time to see. Not much of Fort Holmes remains, but it's still worth visiting. (The fort currently is under renovation.)
Watch the video of Bob Benser showing John the spectacular views from Fort Holmes.
Be aware that you will need to be somewhat physically fit to make the trip on foot or on bike. More details at mackinacparks.com.
While you're in the area, you could spend time wandering through the three Island cemeteries: Mackinac Island Cemetery, Post Cemetery and 
St. Ann's Cemetery. They are located on Garrison Road. Visit mackinacparks.com/?s=Fort+Holmes
Jogging On The Island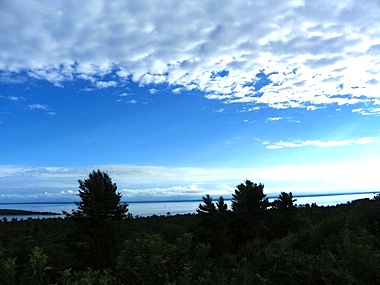 As some of you may, or may not, know, I have been running a lot this year. One morning on the Island, I decided to get a cup of coffee at Doud's Market, which is considered one of America's oldest family-owned grocery stores, and then head out for a run.
I headed northeast on Main Street, which is M-185, and went past Mission Point Resort, out to Arch Rock.
My goal was to get in a quick run and take a few pictures of the limestone formation that is well known among all Island lovers.
The Arch is located just beyond the 1-mile marker. Feeling good, I decided to jog a little farther to check out the latest developments on Silver Birches Lodge, an ambitious restoration project by Liz Ware. (More on Silver Birches on its Facebook page.)
Before I knew it, I was close to British Landing. I realized it would be easier for me to complete the whole 8-mile trip than try to jog back. It took me about 90 minutes to complete the trip while stopping along the way to take photos.
Who Was The "Yankee Rebel?"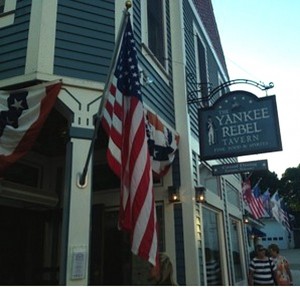 Whether it is the Chippewa Hotel Waterfront for whitefish dinner, Mission Point Resort's popular smoked whitefish dip or the Yankee Rebel Tavern, where readers suggested the pot roast sandwich and pot roast sliders, Mackinac Island has its share of great eats.
We enjoyed meeting Steven Moskwa, owner of the Yankee Rebel Tavern, who was nice enough to tell us how he and his wife, Patti Ann, came up with the name of the restaurant.
The two of them went to the Island's public library to research a fitting name for a "comfort food-tavern theme."
The Yankee Rebel Tavern is named after the patriot Ambrose R. Davenport, who arrived on Mackinac Island as a military enlistee from Virginia and later became a wealthy fur trader.
While a prisoner of war during the War of 1812, Davenport refused allegiance to the British, proudly declaring, "I was born in America and am determined, at all hazards, to live and die an American citizen."
He was held at Fort Detroit for three years, Moskwa said, and the British referred to him as the "Yankee Rebel."
You'll love the atmosphere and the food. It is located at 3 Astor St., just ½ block north of Main Street.
Contacts: 906-847-6249 or yankeerebeltavern.com.
Michigan Craft Beer/Michigan Wine
Many of the watering holes on Mackinac Island have embraced Michigan's craft beer craze. In fact, the Draught House, 7463 Main St., offers 50 beers on tap, 39 of them from Michigan.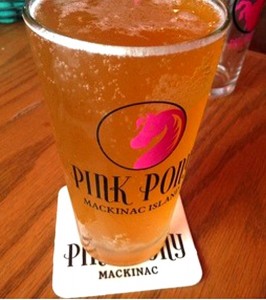 During the summer at the newly renovated Pink Pony, a popular night spot that features live music and located next to the Chippewa Hotel, the offerings expanded to include 24 taps.
It also began selling its Pink Pony Ale, a Belgian-style wheat beer (with hints of orange and coriander) made by Mountain Town Brewing Co. in Mount Pleasant.
It has been a big hit and is available for sale in 6-packs ($18; pints are $6). More details are available by calling 906-847-3341.
By the way, Michigan wines are not forgotten at most Island hotels and restaurants. Mission Point Resort offers fall harvest and wine getaway packages Sept. 21 through Oct. 25, with rates starting from $170-$230 per night. More details at missionpoint.com/.
A Night On The Island
Of course, everyone knows about the Grand Hotel, which opened in 1887 and now is a National Historic Landmark. But it only has a capacity of 386 rooms, said Tim Hygh of the Convention and Visitor's Bureau.
Many tourists don't realize there are nearly 1,000 more rooms at 33 additional properties, and all those guests create a vibrant nightlife scene.
"We are in the middle of what appears to be another very good season,"Hygh said, noting room revenue was up 5 percent in May and 9 percent in June.
Everything remains open until mid-October when some of the smaller shops start to close. "Prices are reduced at most of the lodging facilities and the retailers start to reduce the prices on their merchandise. They would rather sell it than ship it."
Last December, my wife and I stayed at the Lilac Tree Suites & Spa, which opened during the holidays, including a New Year's Eve bash, which sold out.
This year, the Lilac Tree plans to reopen Dec. 26-Jan. 3 with nightly rates of $150-$175. Fall rates are as low as $130 in September and October.
The Lilac Tree is at 7372 Main St. More details at 866-847-6575 or lilactree.com.
Halloween Weekend & Great Turtle Marathon
I was talking one time to Phil Porter about some of the "misconceptions" about Mackinac Island, and he said he has spoken to those who "wonder if there is a time of the year when Mackinac Island shuts down and everybody goes home."
He said about 500 people live on the Island year round. "We have a vibrant community with churches and schools and all kinds of things going on that make it special."
But there is a time when the majority of businesses close, and that's Halloween weekend (Oct. 24-26), and "we finish with a bang," Hygh said.
"The local kids are trick or treating at the downtown shops, visitors are bargain hunting and this year the Great Turtle Half Marathon (Oct. 25) is that weekend. If we're blessed with good weather, it is a site to behold. The Island is full and it is a fitting grand finale for a few months rest before the snow arrives with the snowmobilers."
And there is live music in the local bars and restaurants and costume parties for adults.
More details at mackinacisland.org or 800-454-5227.
John Gonzalez is a statewide entertainment writer for MLive.com. Email him at gonzo@mlive.com or follow him on Twitter, Facebook or Google+.
Posted September 18, 2014