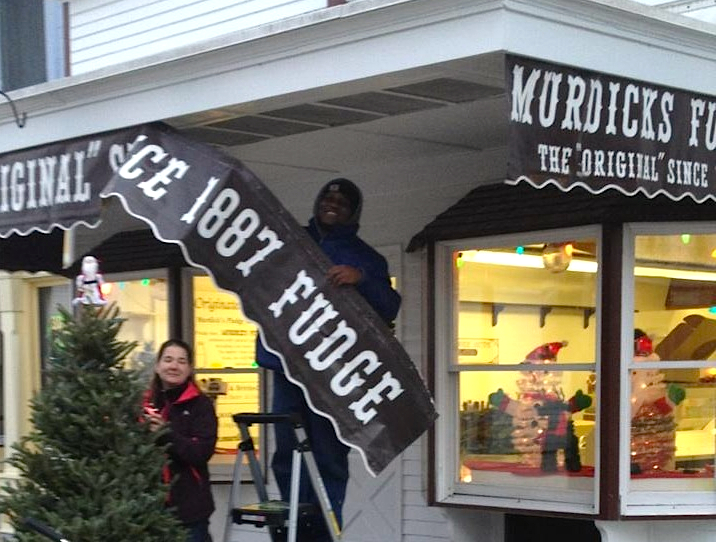 Our team at Original Murdick's Fudge on Mackinac Island introduces a new blog this week, in anticipation of re-opening our island store to make fresh fudge, brittle, toffee and caramel corn.
We're putting up our summer awnings and hauling out our copper kettles, all the while singing holiday carols at the Main Street Christmas tree-lighting ceremony tonight.
The island's Christmas Bazaar is another highlight this weekend.
Sign-up in our email box if you want to receive our future posts.
Our hand-made, all-natural goodies are available for holiday gifts online at our new website.
Our store will be open through Dec. 19 for orders.
Happy holidays!