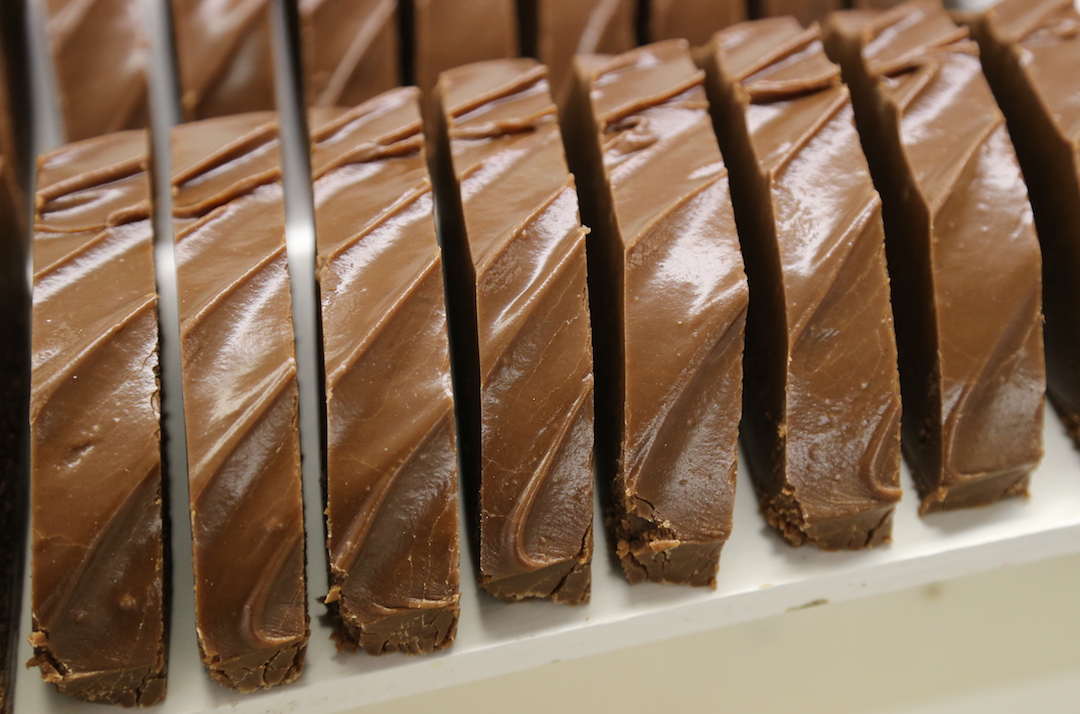 There were a lot of "firsts" in 1887. Coca-Cola syrup and extract registered its patent. The paper napkin was introduced. And how about this? Notre Dame lost its first football game 8-0 to Michigan.
Meanwhile, our very own Sara Murdick scored big-time in 1887 with her delectable fudge that wowed crowds at Mackinac Island's first candy shop.
Yep, 130 years ago this July, Sara and her husband, Henry, opened Murdick's Candy Kitchen. And the rest is Pure Michigan history, in the way of all-natural ingredients (most of them Michigan-sourced) combined with old-fashioned, original recipes.
But what's a birthday without a celebration? We plan to salute Sara and Original Murdick's Fudge with our fun "Can You Name One of the Original Six?" challenge.
Beginning on National Fudge Day, June 16, anyone who purchases a five-slice gift package ($29.95) of our fudge in any of our five stores (three on Mackinac island, one in Mackinaw City and one in St. Ignace) can opt for a sixth slice for only $1.30 to celebrate our 130th birthday.

The challenge comes into play when customers are asked to name one of Sara's original six flavors that she crafted 130 years ago (and, incidentally, the Murdicks were still making them when our owner, Robert Benser, Sr., purchased the business in 1969).
Here's a hint!
The Original Six fudge flavors were: Chocolate, Chocolate Pecan, Vanilla Pecan, Maple Pecan, Butter Pecan and Peanut Butter.
A lot of pecans, right? The Murdicks were — and we still are — nuts about pecans! (Another fun fact: Commercial propagation of pecans began in the 1880s, thus their abundant availability back then.)
The "Can You Name One of the Original Six?" challenge continues in our five stores only through our birthday, which is July 26. Be one of the first to get in on our "Can You Name One of the Original Six?" deal!
We hope to see you in one of our Pure Michigan fudge shops soon!