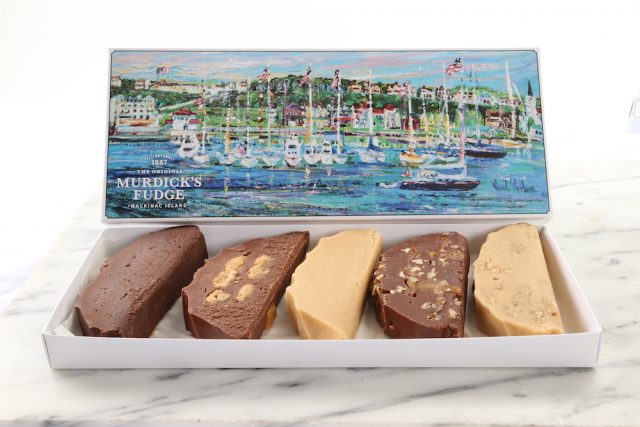 We think our all-natural Original Murdick's Fudge is pretty darn good, and so do, of course, our returning and loyal customers.
We recently had the good fortune to meet professional food writer/cookbook author Erin Byers Murray and asked her to weigh in (opinions, mind you, not scales and pounds!) with her thoughts and insights on our Mackinac Island fudge flavors.
You'll find her descriptions here.
But before you read her delightfully delicious prose that describes the flavors so well, here's a little bio on Erin and a fun Q&A session with her that highlights the foodie's Mackinac Island ties and just what it's like to nibble on a bazillion flavors of Murdick's fudge.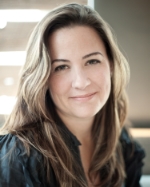 Erin, whose husband is a member of Mackinac Island's Murray family, was a lifestyle writer before becoming a food writer/editor and cookbook author. The professional journalist lived in Boston with her husband for 12 years before moving to Nashville.
"I had always wanted to write about food and restaurants, so the editors where I worked would throw a food-writing bone at me now and then," she recalls of earlier magazine positions.
Fast forward and she's covered a great deal of the culinary universe and even went to culinary school to "hone my food language," she says.
Besides writing for publications, Erin also worked on an oyster farm for a good while and eventually wrote a book about the experience called, Shucked: Life on a New England Oyster Farm (St. Martin's Press, 2011).
The busy mother of a 4-year-old also wrote The New England Kitchen: Fresh Takes on Seasonal Recipes (Rizzoli, October 2014) after connecting with a chef from Boston. "The people I get to cover in the  food world … they enjoy life," Erin says, "they are great people to be around."
Original Murdick's Fudge: Do you know much about Mackinac Island and its fudge emporiums?
Erin Byers Murray: "Absolutely. My husband's family has a reunion on the island every five years. So we come up regularly and I've gotten to know Mackinac over the years. Before I even met my husband, I visited as a kid, driving up from Cleveland with my family."
OMF: What would you say is one of the most special attributes of the island?
EBM: "Fudge. That smell! You walk into a fudge shop, and it does something to you, transports you to something nostalgic. Not to mention how great it is to watch the fudgemakers. I could watch them forever; it's mesmerizing.
OMF: Okay, let's get to the fudge tasting. Wow, a dozen-and-a-half flavors or so … that's a lot of fudge! Did you have a process to this fudge-madness?
EBM: "Oh yes, I was very scientific! I lined the fudge up and sampled over a course of several days; I'd do maybe five flavors of Murdick's fudge at a time. That way I'd get a chance to taste them and go back again and sample to pick up different flavor profiles, and not kill my palate. I had a lot of water and milk between samples. It's a good game to play!"
OMF: Was the family tempted to get into the act?
EBM: "My son, who's 4, saw all the sample boxes on the counter. 'Mom, what is that?' he'd say. I let him try some. He was in heaven. And my husband? He latches on to anything with peanut butter, so of course had to try the peanut butter ones."
OMF: It's midnight and you're dying for something sweet. Which fudge flavor would you go for?
EBM: "Anything with salt — oh, the Double Chocolate Caramel Sea Salt one! It's pure decadence and heaven. I'm a savory desert person, and while I love 'sweet,' it's that kick of salt that gets me. And I'm a sucker for anything with caramel and its buttery sweetness."
OMF: Which variety did you find the most creative?
EBM: "I really liked the Michigan Maple Walnut because it has a bright flavor and has that chunk of nut in there, with that earthy balance. Also, the Traverse City Black Cherry. Those big chunks of cherry tartness in the middle — that's unique and a nice surprise for the palate!"
OMF: If you were ordering, say, a three-pack fudge gift for your favorite person, what would it consist of?
EBM: "I'd have to select the Double Chocolate Dark — it's like a brownie with a beautiful chocolate flavor. And then I'd pick the Double Chocolate Caramel Sea Salt — so decadent; and finally, Plain Vanilla, to foil the other two. The Vanilla features a good sweetness but not over the top."
OMF: Original Murdick's Fudge features a more textured consistency. Did you find that to be true?
EBM: "Indeed. There's something really great about texture in fudge because when you have texture in your mouth, you feel the different nuances on your tongue. For me, that's where the flavors come out. If it's a melt-in-your-mouth or creamy experience, you don't get the depth of flavor. I appreciate textured fudge."
For more on Erin Byers Murray, visit www.erinbyersmurray.com. Read Erin's descriptions here and see what you think. Did she hit the nail on the head? Let us know!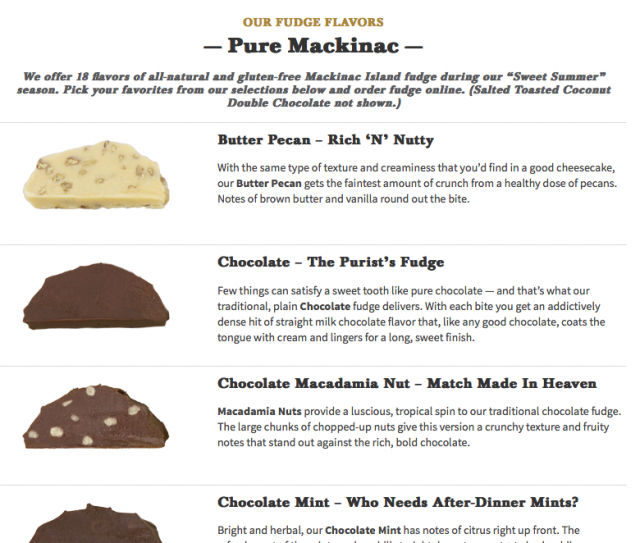 Posted Aug. 7, 2015