There are so many wonderful things to love about Michigan, including Original Murdick's Fudge on Mackinac Island, says WJR-AM radio personality Frank Beckmann.
In this recent radio interview with WJR-AM, our Bobby Benser, Jr., shares that it's the third season to re-open our Mackinac Island fudge shop for December and make fresh holiday treats that can be delivered by FedEx all over the nation. After sampling our treats at the radio station, Frank shares with Bobby that the caramel corn lasted "oh, about 30 seconds!"
And not only are those puffs of caramel delights popular, so is our new White Chocolate Candy Cane fudge.
Listen here to the interview to find out more about sweet holiday gifts and get a little glimpse of what it's like on the island during one of the most beautiful times of the year. "There's one boat line running out of St. Ignace through the end of January," Bobby reports.
So what are you waiting for?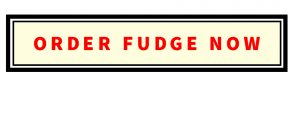 #MakeItMackinac #MackinacFudge #FudgeRecipes #MackinacIsland #HolidayGifts #PureMichigan #ChocolateFudge #ChristmasOrnament #MLive #WoodRadio #TV9&10 #MackinawCity #StIgnace #GrandHotel #Murdicks #WJR #FrankBeckmann #CandyCane #FedEx
Posted Dec. 6, 2016