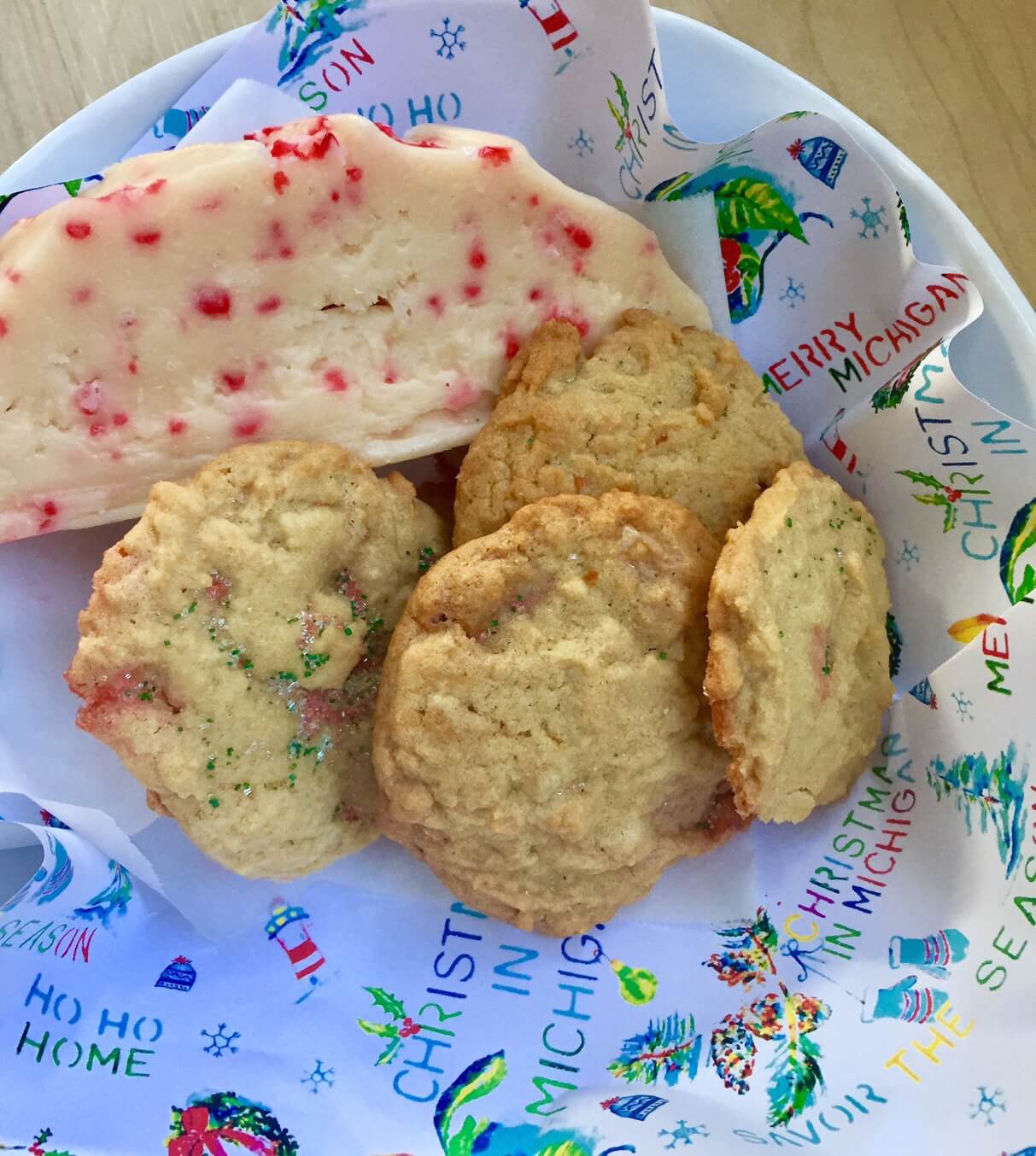 Good day, fudge lovers! So we kinda had a feeling that our new holiday White Chocolate Candy Cane fudge was destined for greatness the second it was poured out of the kettle.
It was then that one of our team members suggested that not only is this fudge great as is, but oh-what-fun it would be to try it in a Christmas-y cookie recipe.
So our elves put on their tasseled tinkering caps and dreamed up this wintry-cool cookie recipe. The results? Well, it's love at first bite for these Peppermint Twist cookies.
Savoring the little treats' flavors takes us down a snow-frosted lane of cool mint mingling with creamy white chocolate and hints of caramelization. Not to sound like a weather forecast here, but a flurry of flavors is in store for those who give it a try!
Original Murdick's Fudge Peppermint Twist Cookies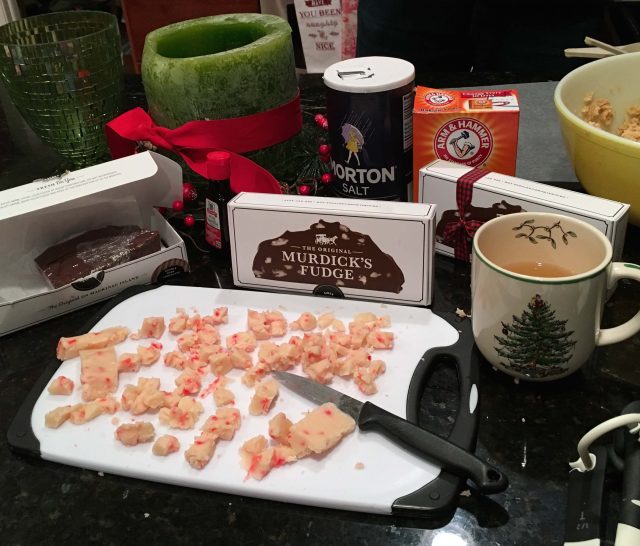 INGREDIENTS
1 slice Original Murdick's Fudge White Chocolate Candy Cane Fudge, cut into small chip-size pieces. The cookies taste best if you freeze the fudge chips first (about 30 minutes) before adding them to the dough.
3 cups flour
3/4 cup granulated sugar
1 cup brown sugar
3/4 cup margarine
2 eggs
1 Tbl. vanilla
1 tsp. salt
1/2 tsp. baking soda
DIRECTIONS
Cream together margarine and eggs until smooth. Add the eggs one at a time. Add the granulated sugar followed by the brown sugar. Add the flour 1 cup at a time. Add vanilla, salt and baking soda. Add the cold fudge chips. Bake in a 350-degree preheated oven on a cookie sheet for about 13-14 minutes, or until slightly brown. You may get caramelization around the edges, which makes them taste even better!
♦♦♦ Get our White Chocolate Candy Cane fudge, along with 11 other great holiday flavors, here!
♥♥♥ Please SHARE your recipes that feature fudge and photos with us on our Facebook page.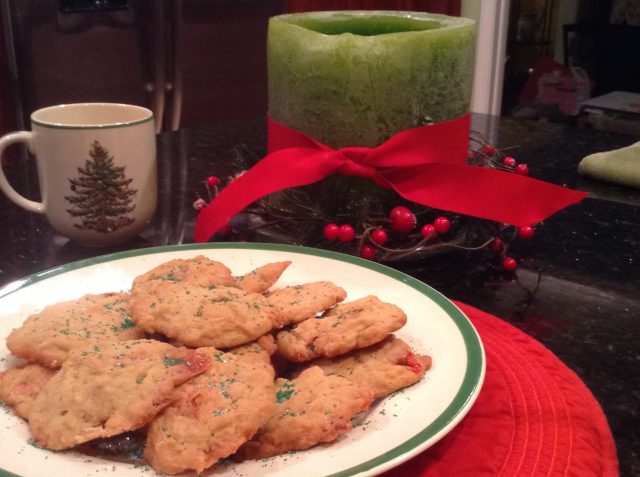 It's soooo delicious to taste and smell that yummy Christmas spirit!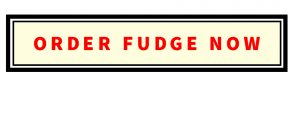 #MakeItMackinac #MackinacFudge #RecipesThatIncludeFudge #MackinacIsland #HolidayGifts #PureMichigan #PeppermintFudge #ChristmasOrnament #MLive #WoodRadio #TV9&10 #MackinawCity #StIgnace #GrandHotel #Murdicks #WJR #FrankBeckmann #CandyCane #FedEx #Christmas Cookies
Posted Dec. 9, 2016