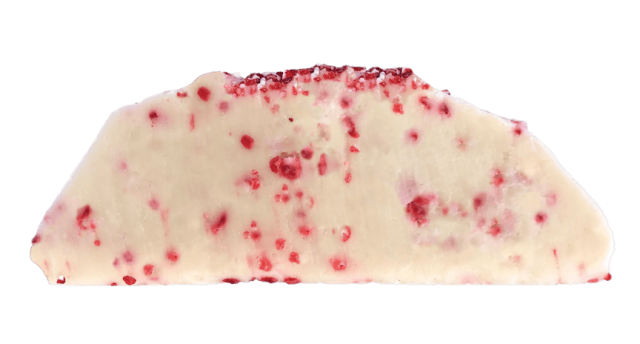 "Well they've got a new dance … it goes like this … Yeah, the name of the dance is Peppermint Twist." Remember that song?
That's exactly what we at Original Murdick's Fudge are singing and dancing to this season as we twist around our marble-top fudge tables creating our new Sweet Holidays fudge flavor — White Chocolate Candy Cane.
Oh, do our fudge elves love our new Candy Cane fudge, and here's why: Peppermint and candy canes are oh-so-Christmassy and perfectly old-fashioned, but the white chocolate gives it a modern, well, twist!
In addition, peppermint candy derives from the peppermint leaf and boy does the leaf and oil have many uses, mostly as a medicine. So, basically, it's good for us and helps with everything from the common cold to sinus issues to stomach ailments.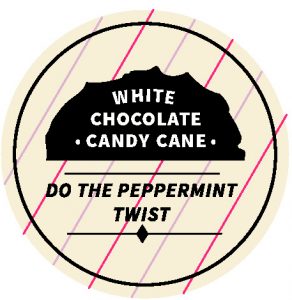 Now close your eyes and imagine sweet white-as-snow chocolate fudge sprinkled with crushed candy cane. Chocolate and peppermint, mingling, twisting, dashing and more — like a perfectly orchestrated, well, dance! Do the peppermint twist this holiday season by treating yourself, family and friends to our newest sensation — White Chocolate Candy Cane fudge!
Also in the Original Murdick's Fudge stable of holiday fudge flavors for 2016 are:
Butter Pecan
Chocolate
Chocolate Peanut Butter
Chocolate Walnut
Double Chocolate Dark
Double Chocolate Caramel Sea Salt

Holiday Cranberry

Michigan Maple Walnut
Peanut Butter

Pumpkin Spice

Turtle
More News From Santa's Fave Fudge Kitchen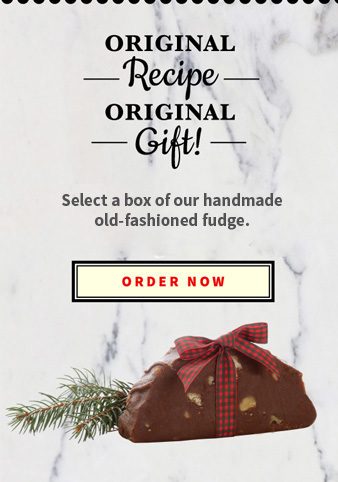 GIFT IDEAS: We are again rolling out our seven festive holiday boxes this season, featuring those luscious 12 fudge flavors, toffee, caramel corn and three different brittles. You can even customize your gift orders.
Our Sweet Holidays online store is now open to accept your gift orders with FedEx delivery for Thanksgiving and again in December.
We'll be making our luscious handcrafted fresh sweets on Mackinac Island during a special 10-day run in November, and then a 20-day run in December.
That means your family and friends can enjoy the classic tastes of Mackinac Island for Thanksgiving and Christmas.
Depicting a painted scene of the island's colorful Christmas tree and beautiful snow-covered Main Street, for example, our five-slice fudge boxes are flying off our shelves quicker than Santa's fastest reindeer flies.
TREE TRIMMING: We're also happy to announce that we again will offer our commissioned Michigan designer ornament that showcases that very wintry scene.
The postcard-style ornament (Murdick's Collector Ornament — Mackinac Holiday Main Street) is a keepsake reminiscent of every December, when folks gather around our island Main Street tree to sing carols, while a child throws the switch, turning on its lights and illuminating the charming downtown street.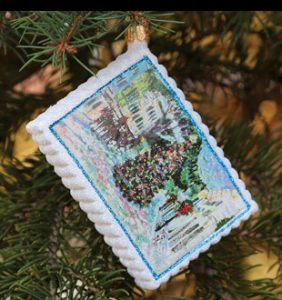 Exclusively handcrafted for Original Murdick's Fudge and our fudge lovers, the ornament is available for purchase! We are pairing the glass-blown beauty with a Pure Michigan island taste — two half-pound slices of fudge (you pick from 12 festive flavors).
Hanging on your Christmas tree at home, the ornament is sure to stir up memories of your last fudge-shop visit or inspire northern Michigan island getaways yet to come! Created in old European-style fashion, it's a true keepsake.
And now back to our "holiday fudge tunes "…  meet me baby down on Main Street, where the Peppermint Twisters meet … "
Published November 11, 2016