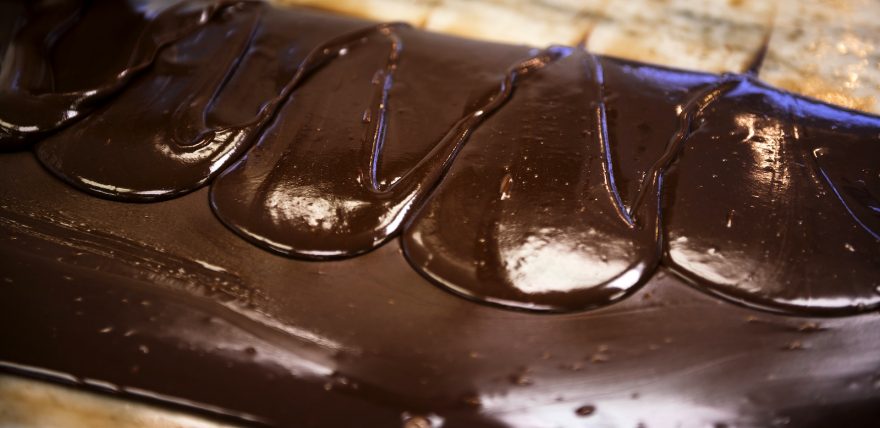 In the unforgettable words of Bob Marley and The Wailers, our team at Original Murdick's Fudge is once again stirring it up, little darling. Our candymakers are back at it for Mackinac Island's 2018 season and are knee-deep in stirring up deliciousness.
We're always excited about the 20-plus fudge flavors we've fine-tuned over the years that range from Vanilla to Traverse City Cherry to Chocolate Macadamia Nut.
Our special zests — like mint, coconut and espresso — are just the tickets for making our many flavors sing from copper kettle to marble slab to candy box to your mouth!
But the favorites of favorites? As we pour ourselves into a bit of early-season research, we've decided to reveal our customers' all-time top five most popular flavors. You just can't go wrong with any of the following "fantastic five."
#1 — Chocolate
We've discovered that, once again, the king of our Mackinac Island fresh fudge flavors reigns supreme!
That would be our good ol' CHOCOLATE made fresh daily on Mackinac Island and at our fudge shops in Mackinaw City and St. Ignace. Who can resist a dense hit of straight chocolate and that lingering finish? Yum!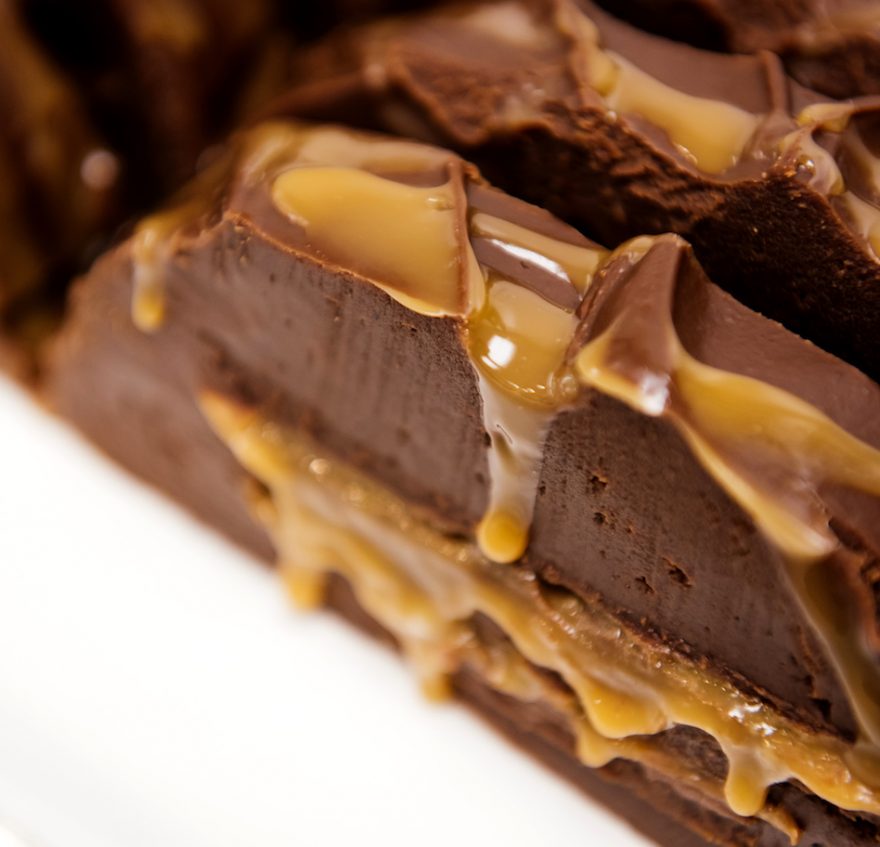 #2 — Double Chocolate Caramel Sea Salt
Next up on the popularity list, coming in at number two, is our DOUBLE CHOCOLATE CARAMEL SEA SALT. That perfect mix of sweet and salty is perhaps one of the culinary world's most delish pairings.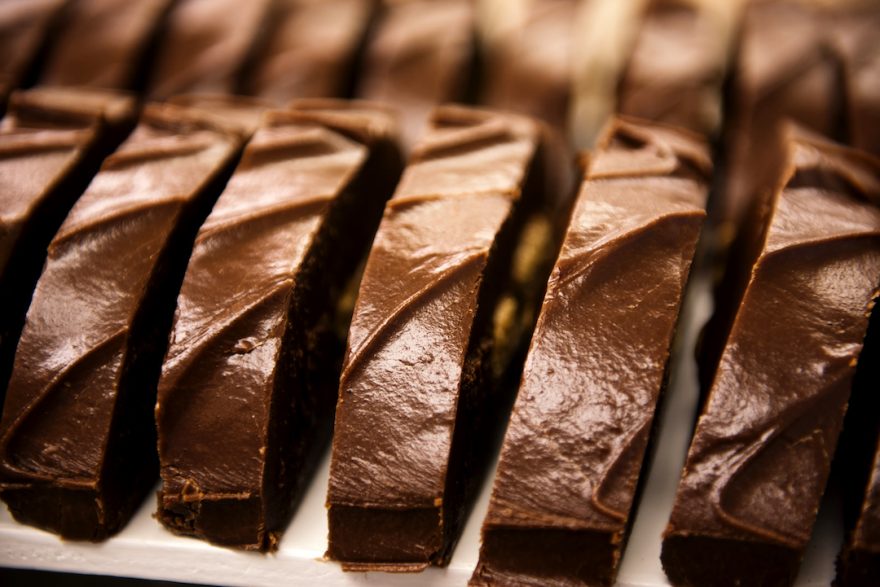 #3 — Chocolate Peanut Butter
Our third favored flavor? Here's a hint: Consider why the simple Reese's Peanut Butter Cup has become a candy legend.
You got it — CHOCOLATE PEANUT BUTTER ranks high on our list of all–time faves.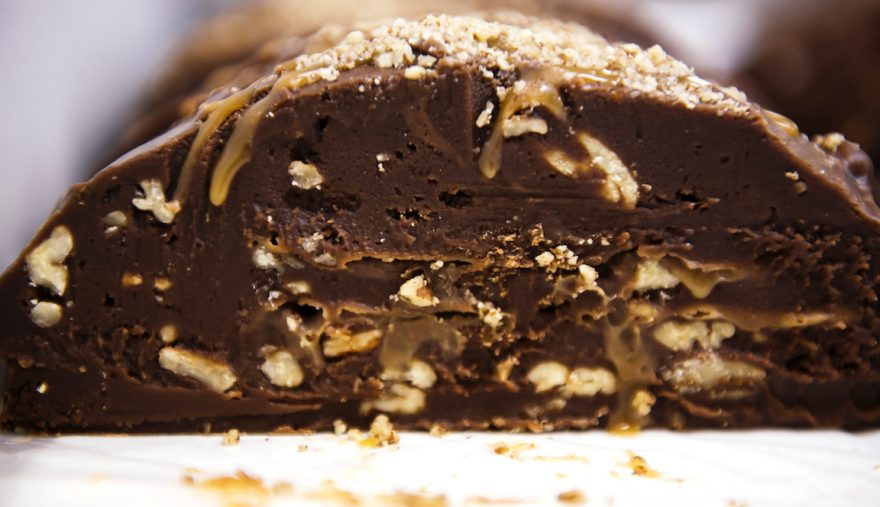 #4 —Turtle
Then it's on to our slooooow good TURTLE variety. Incidentally, we're so glad that our Turtle fudge is a top preference since Mackinac Island's Native Americans in the Straits of Mackinac region likened the shape of the island to that of a turtle so they named it "Mitchimakinak."
But back to TURTLE fudge … when chopped pecans meld with sticky caramel and our coveted chocolate base, you get nirvana. Pure paradise.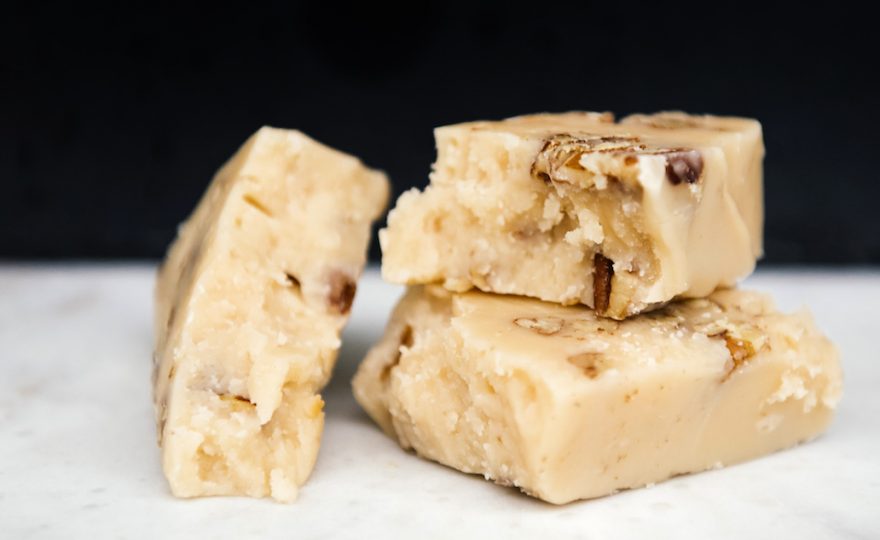 #5 —Butter Pecan
Next up in the top five is our beloved BUTTER PECAN. Its claim to fame? A bit of crunch from toasty pecans mingles with notes of brown butter and the yummy essence of vanilla.
So there you have it. Can't decide among our 20-plus flavors on your next visit to the island? Consider one (OR ALL) of these!
And if you're not island-bound, we ship deliciousness throughout the U.S. We make fresh fudge daily and await your order or next visit to our Mackinac Island, St. Ignace or Mackinaw City fudge shops.
We look forward to sharing our sweet Mackinac Island fudge with you soon!
Tell us what your favorite flavor is and why in the comments box below.
(Posted by Megan Swoyer, May 22, 2018)