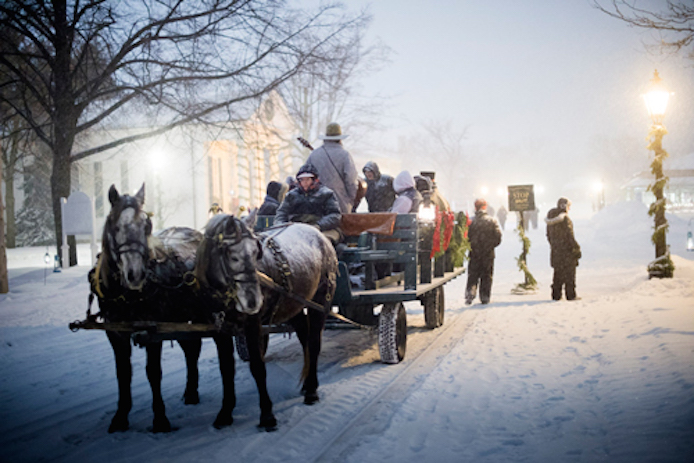 We're running the streets … of Greenfield Village in metro Detroit, that is. Our Original Murdick's team will be shuffling back and forth the next three weekends from our six Mackinac Island fudge posts at The Henry Ford's iconic old-fashioned village, where all things are decked for the holiday season.
Our new Greenfield Village Holiday Nights partnership is as fitting as nuts in fudge, as the popular Michigan attraction meshes exactly with our commitment to history.
"Original Murdick's Fudge and the Benser family are steeped in tradition and history just as The Henry Ford is," notes Larry Schuler, who is The Henry Ford's interim food and beverage director.
"It was great to introduce The Henry Ford to Original Murdick's Fudge," he adds. "It will be a wonderful marriage."
Wonderful, indeed, during the most wonderful time of the year! One of our elves from our fudge workshop recently reported that our sweets are drawing folks to various spots throughout Greenfield Village, including Burbank House, Village Pavilion, Christmas Cheer! Tent, Holiday Lodge, A Taste of History Restaurant and Sir John Bennett Sweet Shop. Please visit these historic buildings to enjoy our fudge stations!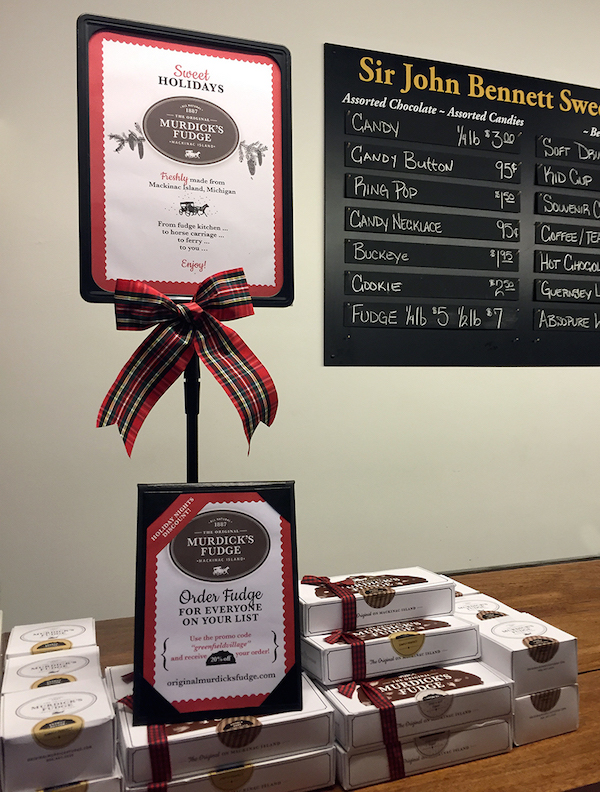 You'll want to for sure stop at the Original Murdick's Fudge Build Your Own S'more Station. There, visitors can pluck some handmade marshmallows (made by the Detroit Marshmallow Co.) from old-fashioned jars, grab some additional fixin's (including fudge, of course!), find a nice long stick and head out to the fire pit for a toastin' good time.
The Original Murdick's Fudge Martini also is on tap. Toast the season with one of these humdingers or try an OMF hot fudge sundae, dripping with Pure Michigan delights.
As you may know, fascinating 1880s farm life, 19th-century crafts and more are showcased at Greenfield Village and are as intriguing as the old recipes that our own Sara Murdick would pull out of her apron pockets during that very same period — 1887 to be exact.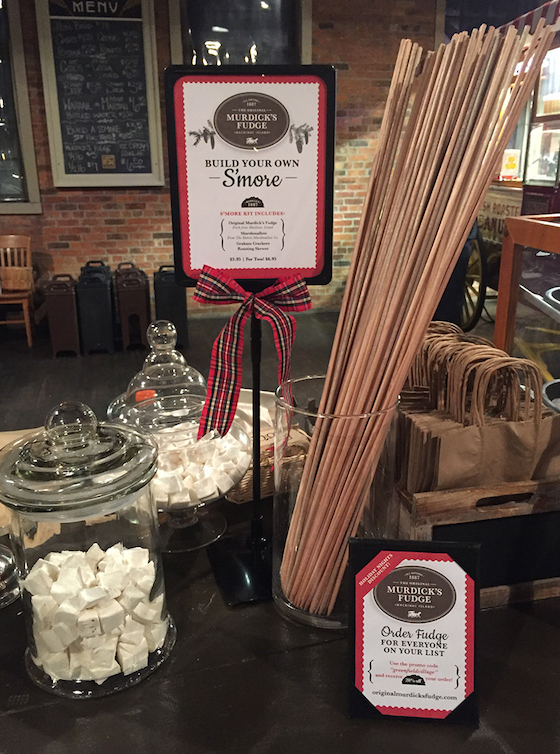 That's the year Sara, her husband Henry, and their son, Rome, opened Mackinac Island's first candy shop — Murdick's Candy Kitchen.
If you've not been to Greenfield Village in awhile, you'll enjoy how historians, organizers and staff are focusing on the very soul of 19th-century America through authentic food and beverages of the time, crafts, holiday costumes, and more. If you've been a good girl or boy, chances are good that you'll catch a glimpse of Santa and his reindeer near the Robert Frost home!
There's still time to take in some old-fashioned fun. Greenfield Village's Holiday Nights run Dec. 11-13, 17-23 and 26-28. This is an event you won't want to miss. There's something for everyone, from small tykes to grandparents, from history enthusiasts to fudge lovers. To all, it's a good night!
P.S. If you can't make it to Greenfield Village, our Mackinac Island store is open through Dec. 17 to accept your holiday gift orders. We feature seven different gift box options packed with your choice of 12 fudge flavors and four brittles. Click the "order now" button for more details!

Posted December 10, 2015