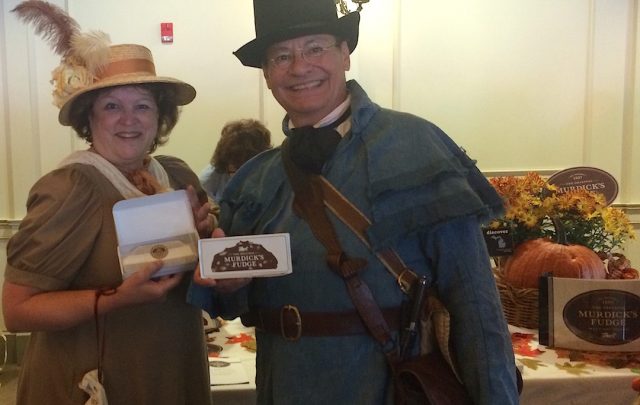 A little seed was planted in our Original Murdick's Fudge heads this past summer as we started musing about how to create a totally autumn sweet treat.
That seed would be the crispy, crunchy texture-y pumpkin seed!
Our new straight-out-of-the-patch Pumpkin Seed Brittle will make one of its fall debuts Oct. 3 at Michigan's treasured Greenfield Village, when the historic Dearborn gem throws its annual Open-Air Farmers Market. If that's not autumn-y, then we ask you: what is?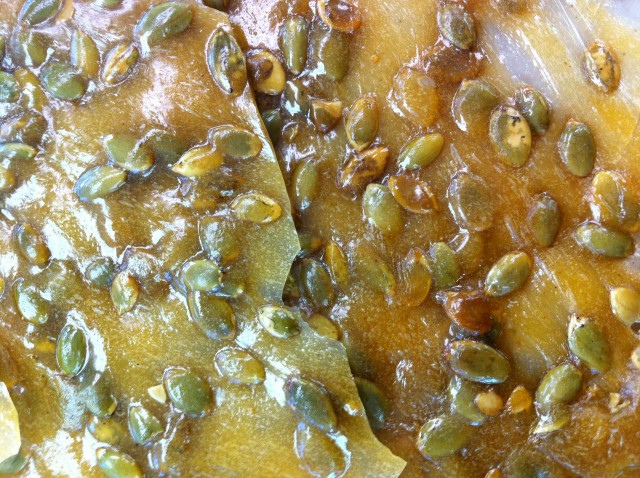 Paired with the brittle, we'll also have lots of fresh fudge on hand and ready for fudge-lovin' marketgoers. Varieties likely will include Chocolate Walnut, Double Chocolate, Chocolate Peanut Butter, Double Chocolate Caramel Sea Salt and … (pumpkin roll, please!) …. our new Pumpkin Fudge!
We're excited to join a variety of creative, artisanal food masters at this market.
Some of our popular fall fudge varieties — Double Chocolate Caramel Sea Salt and Michigan Maple Walnut, to name a few — along with our new Pumpkin flavor will also be offered at three treat stations during the fun-loving Hallowe'en in Greenfield Village events, Oct. 9-11, 15-18 and 22-25.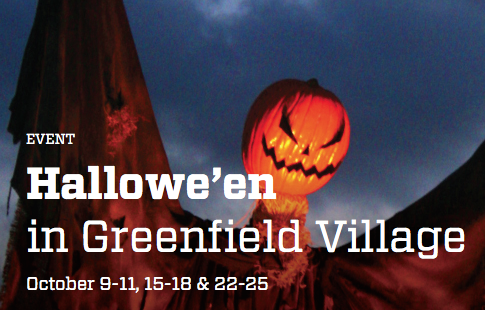 This event promises to be great, thanks to a roundup of activities that includes not only the treat stations, but also hundreds of carved pumpkins, costumed characters and even the headless horseman!
We're over-the-top thrilled about this new partnership with The Henry Ford's Greenfield Village because the popular Michigan attraction meshes exactly with our commitment to history.
"Original Murdick's Fudge and the Benser family are steeped in tradition and history just as The Henry Ford is," notes Larry Schuler, who is The Henry Ford's interim food and beverage director.
Larry runs a food and beverage consulting business (Schu's Hospitality Group) and is a fourth-generation restaurateur whose family is renowned for their popular Win Schuler's restaurants and other Schuler eateries.
"It was great to introduce The Henry Ford to Original Murdick's Fudge," he adds. "It will be a wonderful marriage with programs like the Hallowe'en nights and the Village's farmer's market."
Larry explains that The Henry Ford curators have a tremendous knowledge of food history. "We have some of the greatest resources in the world right in our midst," he says.
"We are leaning on their strengths and historic value. Identifying food and food sources of that period is important to us, just as focusing more on organic and farm fresh, when appropriate, also is something we are stressing," he notes.
We're right with you, Larry, as Original Murdick's Fudge knows all about farm-fresh, considering many of our ingredients are derived from Michigan farms (sugar/beets, butter, cream, cherries, etc.).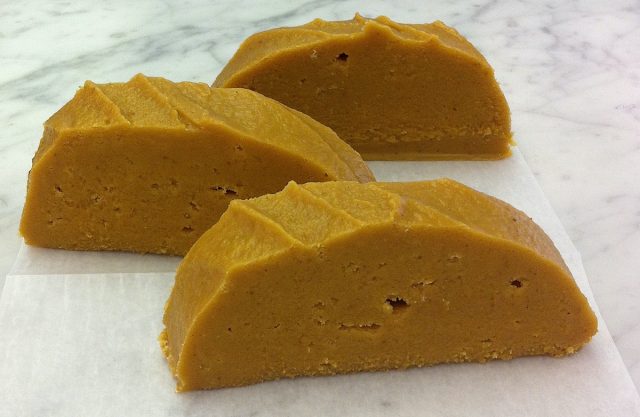 As you may know, fascinating 1880s farm life, 19th-century crafts and more are showcased at Greenfield Village and are as intriguing as the old recipes that our own Sara Murdick would pull out of her apron pockets during that very same period — 1887 to be exact.
That's the year Sara, her husband Henry, and their son, Rome, opened Mackinac Island's first candy shop — Murdick's Candy Kitchen.
If you've not been to Greenfield Village in awhile, you'll enjoy how historians, organizers and staff are focusing on the very soul of 19th-century America through authentic food and beverages of the time.
Fields of ripening vegetables show where historically correct food comes from, while modern-day cooks turn out fare that hearkens back several decades. Visitors learn first-hand how people truly lived off the land — and what they ate and drank.
Was there fudge back then?
You bet! And the best came out of Sara Murdick's Mackinac Island confectionary. Had Sara and Henry known the owners of the J.R. Jones General Store (once located in Waterford and now a historic site at Greenfield Village), we're sure the shop would have offered Sara's fudge, right along with J.R.'s popular hard candy, to all who entered their store.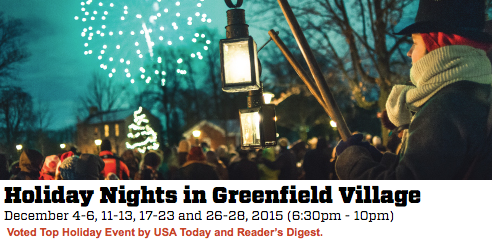 So if you can't visit our Original Murdick's Fudge Mackinac Island shops this fall, enjoy our sweets at the always-fascinating-to-visit Greenfield Village.
And let us know what you think of our new Pumpkin Seed Brittle and Pumpkin Fudge in our comments box below!
As for December, we're all astir about our participation in Greenfield Village's Holiday Nights, which run Dec. 4-6, 11-13, 17-23 and 26-28. This, too, is an event you won't want to miss.
Check back here soon for a yuletide update on how you can enjoy our fudge at the Village!
Posted Oct. 2, 2015
Mackinac Island's Most Famous Fudge