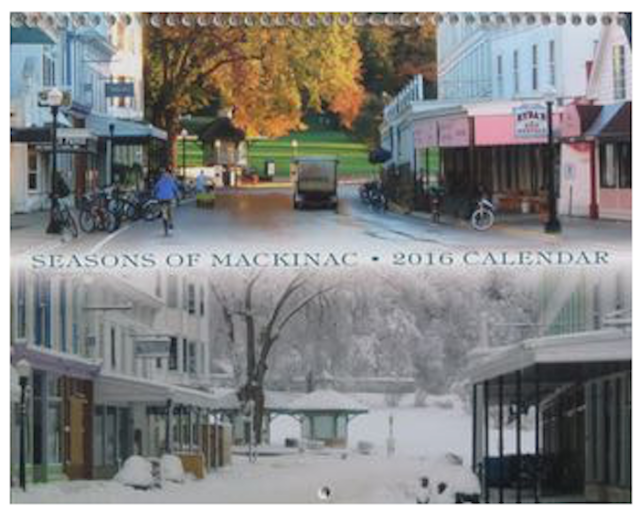 Original Murdick's Fudge is excited to continue stressing the importance of community goodwill this season with a special limited-time holiday offering from Mackinac Island beginning today.
It was announced on WDIV-TV 4's Tasty Tuesday program as we share news about our Thanksgiving and holiday treats offerings, including new brittle and fudge flavors and special discounts.
And, of course, we're sharing the news here with our friends, too!
For starters, anyone who places a holiday gift-box order with us online through Nov. 15 will receive 15-percent off their online order. To receive this deal, use promo code WDIV.
And, because we can't resist sweetening just about anything … we're sweetening this offer by giving the first 25 people who order a holiday gift box online starting today a complimentary Seasons of Mackinac 2016 Calendar as part of the gift box order. Again, use promotional code WDIV for this calendar giveaway.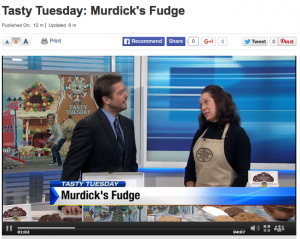 The special annual calendar ($10 retail value) is published by Mackinac Island Recreation Development (MIRD), a non-profit, volunteer-run organization that works hard to ensure the island offers a welcoming hubbub of activity for kids of all ages.
This is a calendar you'll want to get every year as it brims with breathtaking four-season Mackinac Island photos that were judged for calendar inclusion by local residents.
MIRD's goal is to provide the community of Mackinac Island with a safe year-round facility for the promotion of healthy recreation and to create programs (classes, events and fun activities) to encourage an active spirit for life.
We at Original Murdick's Fudge are all about helping to provide healthy and happy activities for kids here on the island. Not to mention, the calendar makes a great gift because it features so many special places on the island (a reminder to come back during any season to soak up island beauty).
In fact, because it's something people will look at and use regularly, it's a nice reminder of how important it is to help provide our youth with recreational opportunities here and elsewhere. Thank you, Mackinac Island Recreation Development for spearheading this excellent program!
We'll be giving away these calendars to the first 25 people who order a holiday gift box online from us starting today.
No doubt, we'll be running out of them faster than our caramel corn pops. But don't worry, you can order these pretty calendars directly from MIRD or we encourage you to visit the Island Bookstore.
Although the bookstore closes Oct. 31, until the spring, you can order the calendar here online. 

Posted Nov. 10, 2016