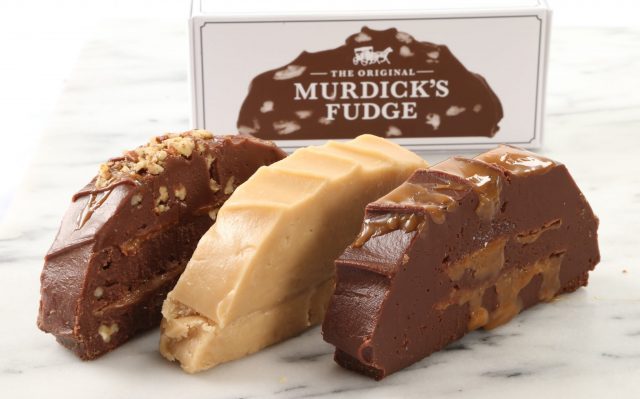 Here's a delicious deal!
Our Mackinac Island summer season comes to a close on Halloween. That happens just a little too quickly for us. It's been a fun year!
To celebrate, we are offering FREE SHIPPING on all "Sweet Summer" online orders through Friday, Oct. 24, 2014.
This is just one way that we can say Thank You to all of our loyal customers for their support of our fudge, our all-natural recipes, our lineup of tasty treats and our long tradition as Mackinac Island's original fudge maker since 1887.
Visit our "Sweet Summer" online store to make your fudge (18 flavors) and brittle (three varieties) selections.
"Free shipping" will appear on your order at checkout.
You also can customize your order by calling our Mackinac Island Main Street store.
Holiday Gifts Available
We'll re-open our Mackinac Island fudge shop on Dec. 1 to prepare fudge, brittle, toffee and caramel corn for our six holiday gift boxes, including two new ones this year.
These beautiful gift boxes will brim with Pure Michigan holiday confections, including 12 flavors of fudge.
You can begin ordering today and select one of three December ship-date options when you check out.
Thanks for your wonderful support!
Posted Oct. 16, 2014