Michigan Native Promotes Mackinac Island
By Dale Buss in Forbes Magazine
One of the things Michiganders like best about the "Pure Michigan" television and radio ads voiced by Tim Allen— and surely a quality that also attracts targeted out-of-staters — is that he seems to mean it. That's because he does.
The affable actor and favorite son of Michigan has been the mellifluous voice of the Pure Michigan campaign since its inception nearly a decade ago. And as one of the nation's most notable state tourism-advertising campaigns occasionally has to fight off politicians' efforts to diminish its funding, Allen's conviction about the state that raised him arguably remains one of the biggest assets of Pure Michigan.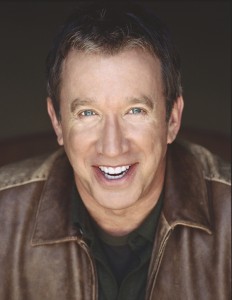 "Anyone is ridiculous not to try Michigan," he told me. "It's like ripe pears; it's really good for a short period of time. If you get there between the Fourth of July and late August, in a stretch where it's 90 degrees, and you're standing on a white sand beach and looking at a sunny day — you'd be hard pressed to tell me where you were if you didn't know."
READ MORE: The entire Forbes Magazine June 28 story by Dale Buss about Tim Allen and the Pure Michigan campaign continues here.
P.S. We're super excited about the shot of our Original Murdick's Fudge Main Street store in this TV ad!
Posted July 1, 2015