Hurry up and get your jingle on! Our online holiday store closes at midnight tomorrow (Dec. 18), so fill up your shopping cart with delicious, all-natural Pure Michigan gift ideas delivered fresh from Mackinac Island.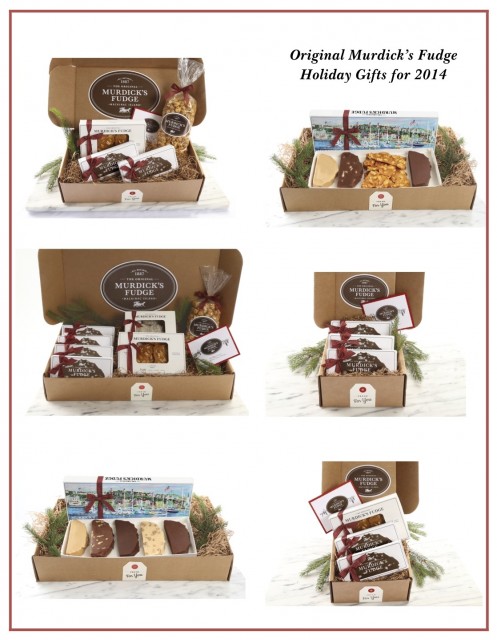 Original Murdick's Fudge makers Carnel and Ricardo have been working long 10-hour days since Dec. 1 handcrafting our scrumptious fudge, brittle, toffee and caramel corn. These sweet treats are then packed inside our classic yuletide-themed gift boxes and shipped by FedEx to any destination in the U.S.
"It's been a blast," says owner Bobby Benser, Jr., of his 12-member team's fudge-making winter experience so far on the island. "With one day left in our fudgemaking holiday season, our fudge elves are scurrying all around the kitchen to make sure we have enough sweets to satisfy everyone who's been both naughty and nice. Even Santa would agree, giving the gift of Mackinac Fudge is a wonderful way to brighten the holidays for everyone still on your Christmas list!"
Gift Options
Our six gift boxes range in price from $29.99 to $75 and come festively packed with your choice of 12 fudge flavors and three brittles (peanut, pecan and cashew), plus our famous toffee and caramel corn, depending on your gift selection.
And yes … there's still time for our elves to prepare special mix-and-match orders for any of our fudge, brittle, toffee or caramel corn combinations. If you want individual fudge boxes as stocking stuffers or brittle boxes to share with your office or maybe some secret stashes for yourself contact us.
Oh, and if you're planning to share our Mackinac Island fudge and other chocolate treats with guests when you entertain this season, here are some tips from one of our top gourmands:
Anything milk chocolate goes well with Port, Madeira, Pinot Noir, Merlot and some sweeter styles of sparkling wine.
Our  Chocolate Peanut Butter, Chocolate Pecan, Chocolate Walnut and Turtle fudges all go well with Madeira and tawny port.
Our Turtle and Double Chocolate Caramel Sea Salt flavors blend nicely with Madeira, tawny ports, sherries and sweet sparkling wines.
Our Chocolate Mint fudge is a perfect companion with Cabernet Sauvignon, Shiraz and many sweet dessert-style red wines.
Reminder: If it doesn't say "Original" Murdick's Fudge, then it's not the authentic Mackinac fudge recipes that were first introduced on Mackinac Island by Sara and Henry Murdick back in 1887.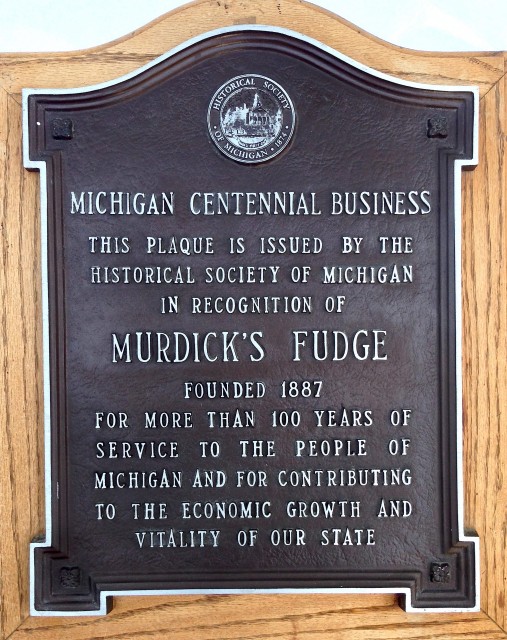 Posted Dec. 17, 2014